Another paradise on Fiji: Bounty Island

Take Off
Jörgen Wennberg
Fri 15 Jul 2016 21:45
While emptying the boat during the mornings where Alex and Inez were taken care of at the Fun Factor we took them for fun activities during the afternoons. Such as mini-golf which they loved!
Marie and Clas had left for Bounty islands 2 days earlier and once we were finished with preparing Take Off for the year of reparation and maintenance ahead of us, we joined them! And what a welcoming party!
We loved Bounty Island staying in a private bungalow just by the sea… beautiful!
Taking walks around the little island.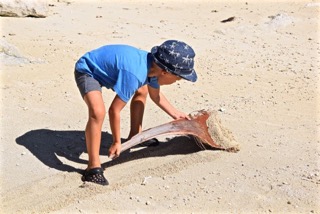 Alex and Inez discovering all sorts of sea life!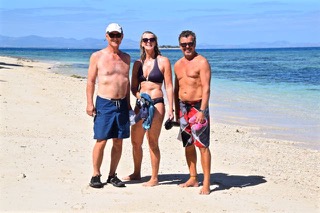 These two loving to run around and discover, discover, discover….
Beautiful surroundings and for the swim after the walk.
Time for sundowner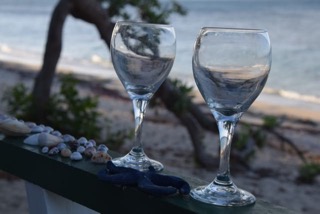 These 2 little things are having so much fun together!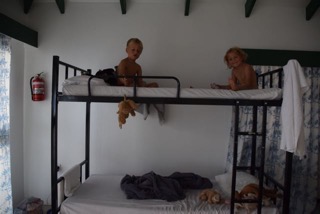 A beautiful pre-sunset
Another lovely day on Bounty Island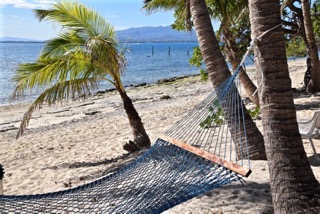 The fun part of having no front teeth is that you can do anything you want with your "glugg", so we called Alex "glugg-nisse"
The view from our bungalow
A special event on the island was to attend to the cleaning of the baby tortoises!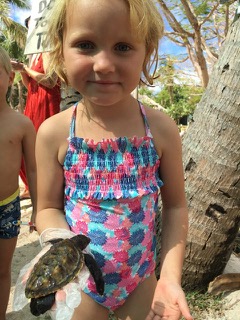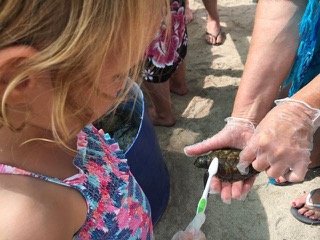 ---