Halfway!

Take Off
Jörgen Wennberg
Sun 8 Oct 2017 21:48
Nearly exactly 6 days after the start at 10h40 on the 8th of october we approached halfway! We are so excited to see the nautical miles counting down to 1175NM...
1175 NM! Check.
Inez fooling around.
Off to celebrate. This is our tradition over all the big seas: disguise in anything suitable and drink champagne. This time Alex and Inez got to choose all our disguises. Happy Indian-Ocean-Halfway-Sailors! Louise even baked a chocolate cake.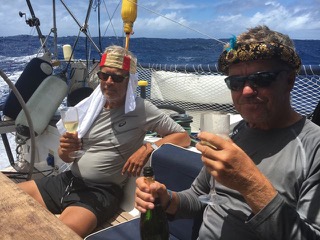 Alex and Inez go for coke.
A happy skeleton.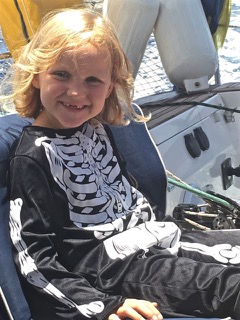 Playtime at the bow of the boat.
---