The Finishing Line and Arrival in St Lucia

Take Off
Jörgen Wennberg
Thu 11 Dec 2014 03:07
Position: 14:04.45N 60:56.94W
Approaching St Lucia on the 10th of December - the cheering and feeling of finally seeing land after 16 days…..!!!! Jörgen's smile says it all.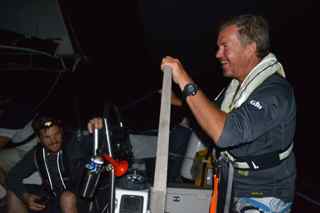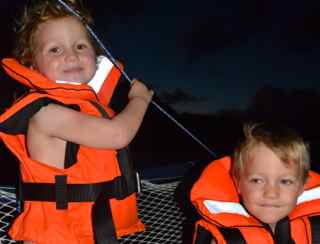 On the 10th of december at 5h54mn we crossed the finishing line in a beautiful sunset!
Entering the harbour of Rodney Bay in St Lucia
Our Welcome Committee - Jacob and the crew from Shira from ARC+!! We heard cheering and screaming "TAKE OFF…. Fy fan vad ni är bra! Fy fan vad ni är bra!!!!!!!". That was soooo warming and what a big surprise. Tusen tack!!
And Shira showed to be the winning boat of the ARC+. Congratulations to you!
On the 10th of December - WE DID IT!!!!
We got a warm welcome by the Tourist Board of Lucia serving as rumpunsh at 6h30 in the morning…
Alex - the harbour's musician - played beautiful Caribbean music
This was the first thing the kids did once setting feet on land!
Our view from our berth in the Marina of Rodney Bay
Our first meal with everything on the table without rolling!!
2 spinnakers out of service out of 3! Keep smiling all the way to the sailmaker ;-))
---