24 hours leave from the family

Take Off
Jörgen Wennberg
Thu 28 Dec 2017 12:12
As a Christmas present Jörgen & Louise got a 24-hour leave from the families. We felt very confident as when leaving Alex was totally into building his aeroplane with Morfar.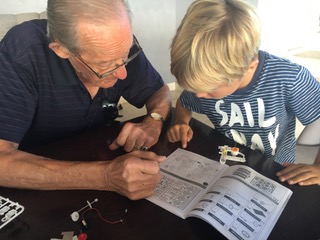 So off we drove Eastwards towards Stellenbosch. We stopped first at Tokara, a wonderful Wineyard with an amazing food as view.
This was such an usual starter: a sorbet made of salmon and a merengue on top the salmon. It as seriously delicious. The dessert too!
We stayed at Clouds Estate being totally alone at the hotel! What a true luxury.
Morning ...
…. as drink time… as dinner.
Panoramic view.
Wise words all over the hotel. Love it!
Our last stop of our 24-hour leave before getting back home.
---