Our very last day with Pär

Take Off
Jörgen Wennberg
Wed 25 Oct 2017 17:44
This was to be our last day together with Pär who has been a great crew all the way from Lombok to Mauritius. Pär has been an amazing help for us in many ways: good sailor, extra hand for the night shifts, calm, nice with Alex and Inez and has managed to melt very well in a family at sea. We were very lucky Pär could give us a hand! It would have been difficult to have done the Indian Ocean without him. Thank you Pär for your time and devotion in making our dream continue to come true.
We walked through town and took a proper look at China Town.
We stopped at this typical Chinese restaurant for lunch.
We had a few errands to run and Alex was quite pleased to be able to sit down anywhere and continue reading his Kalle Anka book.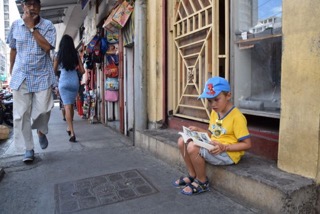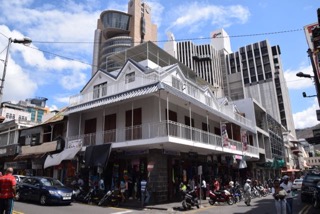 We paid a visit to the vegetable and fruit market.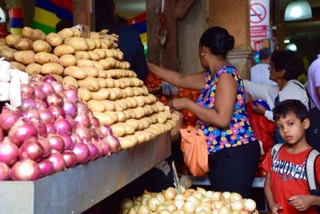 We find always interesting to visit the market from all different places and countries we have been coming into. What particularly makes this market a bit different is that above are the store for fashion and clothes.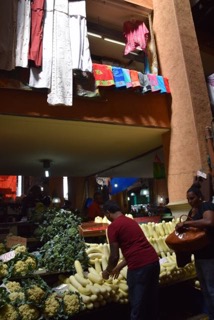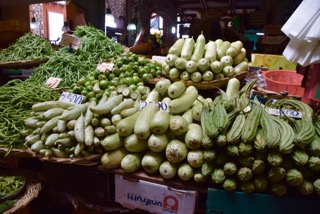 A walk through the city of Port Louis.
Off course we had to make our last stop at our favourite place: the ice-cream store. We guess we had ice-cream there easily once a day!
We walked pass this place every day, being between the boat and the ice-cream store.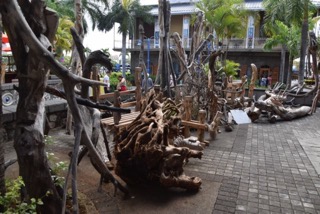 It is this man "R.E.M" (Ralf E… M…), who carves all these different wooden statues from trees and we did buy a souvenir from him. He is a "Cult " man here in Port Louis and is even on the cover for brochure honouring the celebration of Mauritius being independent 50 years ago.
---