Visiting the oldest Tikis in the French Polynesia on Hiva Oa

Take Off
Jörgen Wennberg
Mon 28 Mar 2016 08:17
While Louise and Cécile went of horse riding, the rest of the both families rented a car and drove to visit the oldest Tikis in the French Polynesia. Daniel, Eric, Raphaël, Alex, Inez and Jörgen all agreed that the journey in the car along the crazy narrow roads with the steep mountainous slopes below the roads was more of an adventure than the Tikis...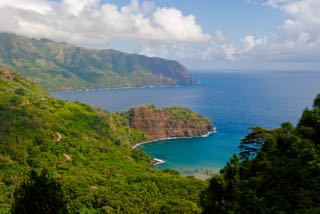 After 1h30 min of driving one way we finally came to the place where these ancient Tikis had their home.
And now for the return ride, just as steep and just as narrow as before...
---