Louise's birthday in Denarau

Take Off
Jörgen Wennberg
Sat 1 Jul 2017 10:17
Hitting ground last year was actually not so bad:
- we got to be in Fiji twice
- the maintenance and harbour costs in Fiji are quite more interesting than in Australia
- we avoided the hurricane Betsy (Debbie?) that hit Mackay / Airlie Beach in March !
… and Louise got to celebrate her birthday twice in Fiji!
Woken up by the family
Birthday breakfast at our favourite restaurant "Rhum-Ba"….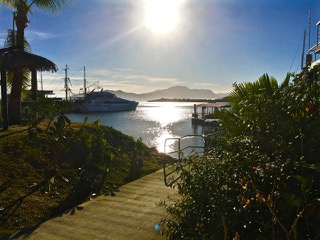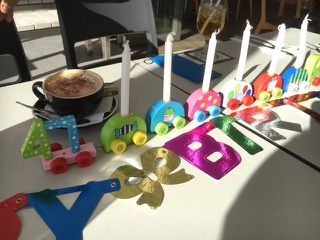 … with our favourite waitress: Sala! Who had arranged all the "Happy Birthday" decorations.
Thankyou Joanna and Julia for smuggling your birthday present in my luggage!
And now for the huge birthday cake, haha!
Although birthdays are meant to relax and only do what you want, we still have to plan for provisioning. So off to the market in Nadi to shop up our fruit and vegetables.
On the way back home to the marina we passed by this…. and we did not believe our eyes! So we had to drive back ?!?!…. And yes, there is the fishing boat we hit last year outside of Musket Cove. We knew they had managed to pull it up on the beach, however now we saw that the boat was fully recovered. haha…. We had a good laugh!
And now of for some fun! Mini-golf!
For the evening champagne and more cake.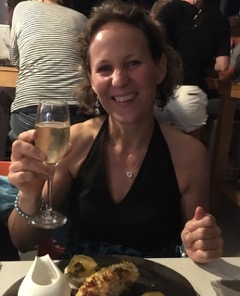 Thankyou for a great birthday!
---