Different Fijian activities

Take Off
Jörgen Wennberg
Mon 3 Jul 2017 10:17
On the 2nd of July, we attended church. Being in Fiji on a Sunday you have to assist to a Sunday Service. We had done it a few times last year, and this was our chance to assist to a last one. And wow the singing is unbeatably beautiful!




Jörgen and Gabriel wearing the traditional "Sula" which is for men the dress code of courtesy in Fiji.
Alex and Inez being so well behaved for the 1h30min Sunday Servide, we had promised them the afternoon at the Water Park!
However I wonder who really had the most fun?
Our very last day in Deranau Marina before leaving for Musket Cove was also quite emotional. We have been here now for many weeks in total, last year and this year, and we know we have a few oceans and continents to cross before we have a chance to get back here some day!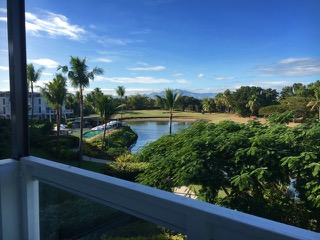 Once we moved into the boat, Alex and Inez, found themselves quickly settled!
Our very last morning...
… and Inez lost her 3rd tooth!
Thankyou Denarau Marina for this time. Looking forward coming back some day!
---