The ARC Forest

Take Off
Jörgen Wennberg
Thu 20 Nov 2014 22:54
In 2010 The ARC wanted to find a project to compensate for the (although lite in comparison) impact the ARC has on the environment, that is electricity and water use among 180 boats x 5 crew during our 2 weeks at the Marina in Las Palmas. They found FORESTA who is working on fund raising and doing the job to replant trees in Gran Canaria. Gran Canaria is more known to me a desert island, however it used to be an island covered of forest. Due to over establishment on the island there is now only 5% left of the forest. Since The ARC has sponsored in 2010, the sailors from the ARC have planted over 1250 trees. This special day we contributed with 200 trees… Alex and Inez with 2 ;-)! We also planted one tree to Henrik and one to Douglas. And Jörgen stood for nearly 20 trees! It was a tremendous feeling of harmony to contribute.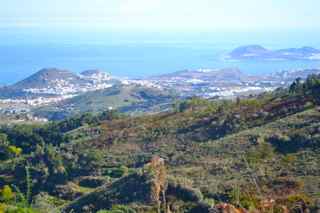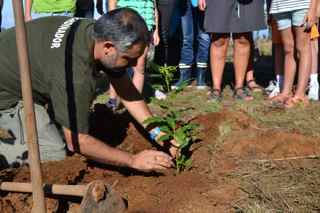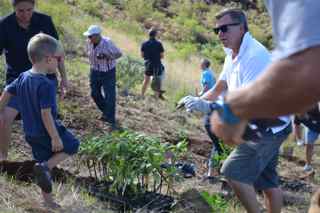 Alex very proud of his tree!
Inez very concentrated on her duty.
Family Wennberg
The kids being so well behaved and taking in consideration the long distances to the showers and toilets in the harbour, the kids finally got their own scooters. Wonder who are the happiest ones… we or them ;-)?
---