New Year's Eve on Chatham Bay

Take Off
Jörgen Wennberg
Wed 31 Dec 2014 03:54
The day started with a walk up the mountain for 30 mins till I could find one stick on the Internet connection. I had a few more orders to collect in order to qualify for Forever's Chairman's Bonus. Sitting on the side of the road with the view over Mustique, car passing by and with an Internet connection disrupting on and on I finally managed to end the year with qualifying for Chairman's Bonus! ;-)!!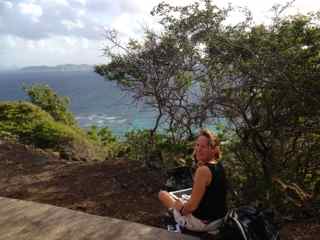 We started the afternoon by celebrating the Norwegian girl Sara's birthday on the beach.
Tim came along and showed our dinner!
Before the party
The welcome drink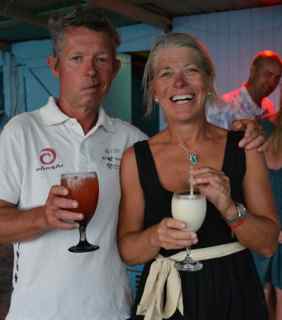 The kids dinner - 16 kids! The Norwegian boat Delphia with 4 kids and the Danish boat Chili with 2 kids filled up the kids group.
The adults dinner - 22 adults! More friends from the ARC joining us on Chatham Bay.
The kids New Year's Eve
At 19.00 we celebrated the Scandinavian New Year's Eve! At 20.00 the Brittish New Year's Eve!
The bonfire
The Bar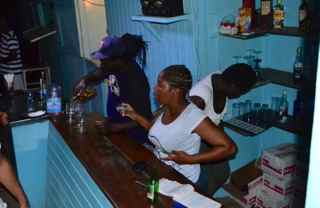 The tired kids… and Mummy!
---