A short stop at Zoe Falls

Take Off
Jörgen Wennberg
Mon 14 Aug 2017 04:10
On our way from Magnetic Island to Cairns we got the suggestion from Cameron who sailed with "Toujours Belle" to stop by Zoe Falls. We managed to get Lasse and Anne on Sandvita and Emma and Dieter on Cesarina with us too. The view coming into Zoe Bay
The landfall at the beach.
A 20 minutes walk through rainforest to Zoe Falls.
The reward! Wow what a beautiful little spot. A whole pond for ourselves and fresh water! It was magic!
So off course we had to get a swim.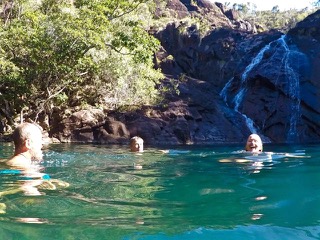 We found this swing that both Jörgen, Inez and Alex went jumping from!
Inez and Emma.
Louise taking a swim towards the fall.
Inez jumping the "last" jump and the last jump and the last jump...
Mummy and daughter.
Walking back towards the beach.
After a 2 hour stop we left this beautiful spot sailing towards Cairns.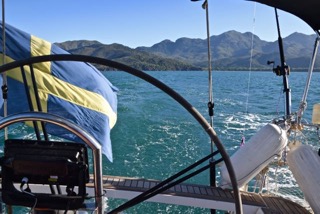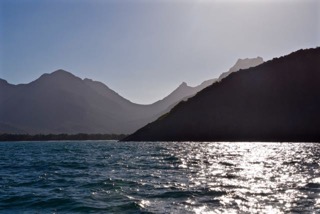 Sundowner with Yahtzee.
The evening playing Plus Plus.
Louise's morning watch meeting big ships.
Morning wake up with Alex and Inez "cosying" and reading books.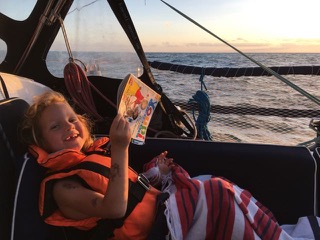 ---