Chez Ita et Alain - the place to be in Gili Gede

Take Off
Jörgen Wennberg
Thu 14 Sep 2017 15:11
This blog post deserves a post of its own. This place Tanjungan Bukit became our second home in Gili Gede: for the excellent food, the beautiful surroundings, the harmony, the wifi and especially the great service by this French guy Alain who runs this place with his Singaporean wife Ita.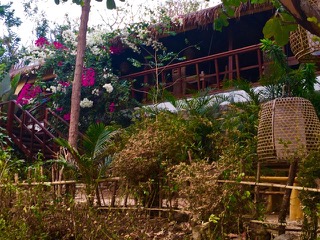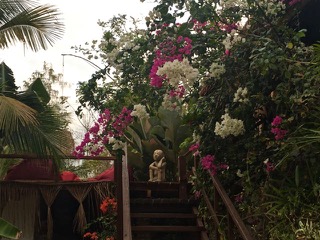 Louise, Alex and Inez schooling and Mado working. What a perfect place to work at!
The restaurant with a personal touch, sand as the floor and a great atmosphere to relax in.
Alain and Ita not only had the restaurant, they also had a few bedrooms with a view over the ocean. This was such a lovely place!
We spent several dinners here too. The atmosphere was so cosy it was easy to come back every evening!
Mado talking to Bianca on Zeeland.
Thankyou Alain and Ita for giving us such a lovely time on Gili Gede!
---