North of Martinique in one day

Take Off
Jörgen Wennberg
Mon 2 Feb 2015 03:13
After the cock fight we managed anyway to find a car, or a wreck and made our own tour around the North of Martinique. We started by going as close as we could to the Volcano Mt Pelée. However it is most hidden in clouds.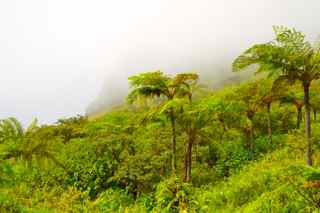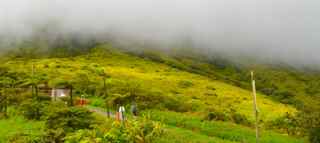 Looking downhill the view was splendid!
We drove further from the West coast to the East coast and found an entry to the a little rainforest that seemed quite abandoned "Les Ombrages". This rainforest is held by one guy Lucas and you can tell that he is totally devoted to his forest. We got an exclusive tour and he showed us around telling us about the plants, the birds and what grows in Les Ombrages.
These plants are Elephant Ears.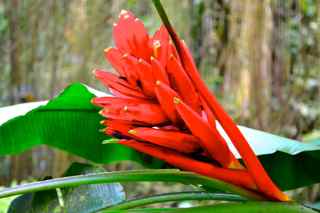 Cocoa tree with its beans.
Coffee with its bean flower.
Bambus
The kids were cleaver at walking along in the rainforest. With some help from Lucas the hiking was a bit easier and more fun.
Lucas found a lava stone that he cleaned and gave to Alex.
It is so damp in the forest that mousse grows on the leaves.
Some of the living creatures and plants of the rainforest, lizards and flowers.
What we call "fredskalla" in Swedish.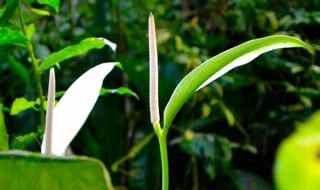 We continued further on to the East coast meeting the Atlantic.
Driving back to the West coast.
Coming back to the boat. Sunset from Take Off with a view over St Pierre.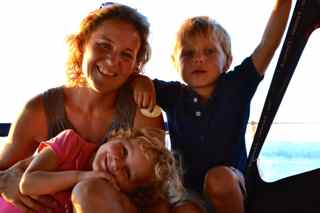 ---