Our last night and morning on Cocos Keeling

Take Off
Jörgen Wennberg
Mon 2 Oct 2017 13:20
Our very last night we decided to have dinner on shore by the cabin overlooking the sunset. It was a peaceful night only the 5 of us on Take Off, enjoying every minute of this beauty and recharging our batteries for the crossing to come over the Indian Ocean.
More swimming...
Alex opening a coconut.
The day after was our very very last morning in this Paradise.
White tip shark.
Jörgen and i took our dinghy into shore to check out.
Enjoying the last minutes of this beauty while waiting to check out.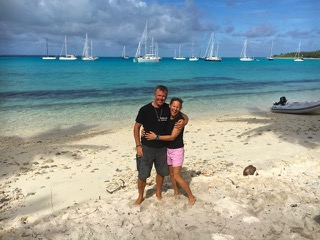 1
Thankyou Cocos Keeling Islands for giving us the great joy of experiencing beauty on earth!
---