Amazing Botanical Gardens in Kirstenbosch & delicious seafood lunch at Camps Bay

Take Off
Jörgen Wennberg
Sun 17 Dec 2017 12:00
THE BOTANICAL GARDENS
Once all settled in our new home, we went off to explore Cape Town and its surroundings. First stop was the Botanical Gardens in Kirstenbosch.
Kirstenbosch National Botanical Garden is acclaimed as one of the great botanic gardens of the world.
Lunch at Mayo where local South Africans offered us both music, song and face painting according to their culture and traditions.
Do I know you?
No face painting for Alex so big brother took his transformation in his own hands.
Few gardens can match the sheer grandeur of the setting of Kirstenbosch, against the eastern slopes of Cape Town's Table Mountain.
Mandela was also engaged in preserving the nature of Cape Town.
Guess the best part with walking through the Botanical Garden was to have big brothers with you.
Kirstenbosch is an important botanical garden, being one of 10 National Botanical Gardens covering five of South Africa's six different biomes and administered by the South African National Biodiversity Institute.
Cork Tree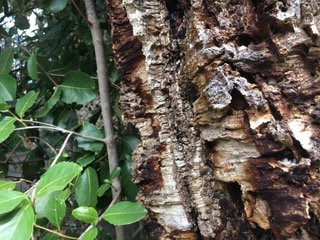 Beautiful flower specimen & surroundings
Let's make it more fun
Every moment, every place, every occasion…. is a moment of playing around!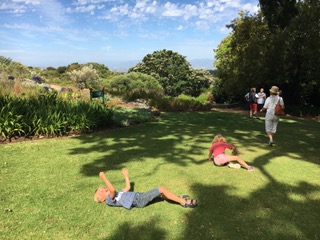 Ok, that was fun … but I guess enough with the kissing...
Mormor being in Heaven
On our way back to the boat to fetch a few things to the house, we encountered some visitors.
Drink at the Waterfront
THE DAY AFTER OFF TO CAMPS BAY
Camps Bay
(
Afrikaans
:
Kampsbaai
) is an affluent suburb of Cape Town
, and the small bay on the west coast of the Cape Peninsula after which it is named. In summer it attracts many South African and foreign visitors.
Upmarket Camps Bay draws crowds to its namesake beach, known for its fine white sand, natural rock swimming pool and views of the Twelve Apostles mountains. Behind the beach, posh seafood restaurants, mellow cafes and cocktail bars with patios overlook the promenade. Nearby, Promenade Mall has boutiques selling fashion and beachwear, while the intimate Theatre on the Bay stages drama, musicals and comedy.
The way passing by Signal Hill and...
… the road opening down to Camps Bay.
We first had a walk on the white sandy beach. This day "Cape Doctor" was on visit.
"
Cape Doctor
" is the local name for the VERY STRONG, often persistent and dry south-easterly wind
that blows from t
he Twelve Apostles mountains down on to Camps Bay
from spring to late summer (September to March in the southern hemisphere). It is known as the Cape Doctor because of a local belief that it clears Cape Town
of pollution and "pestilence"… or makes people go crazy.
Not only did it blow, but the sand really whipped our legs, not very nice.
We could hardly walk upstraight, fearing the whipping sand in our faces!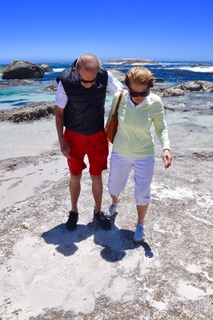 Big brothers taking care of their younger siblings.
Beautiful beach of Camps Bay
T
he Twelve Apostles mountains hidden under the clouds 👇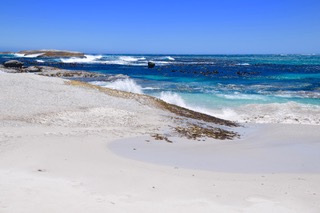 Amazing Cloud Show over
T
he Twelve Apostles
with the Cape Doctor
We finished off our visit at Camps Bay with a delicious Sea Food lunch at the restaurant Codfather. Absolutely yummy!
Back home to Melbooksstrand we met some who definitely takes advantage of the wind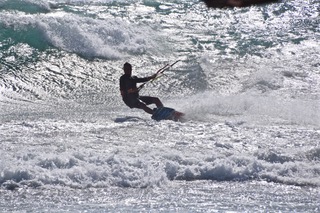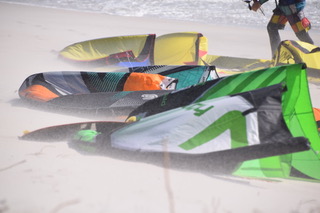 What an amazing show!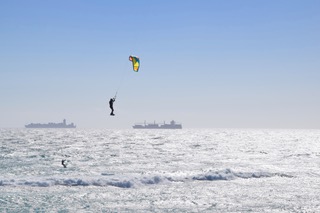 ---