Arriving in Gili Gede, Lombok

Take Off
Jörgen Wennberg
Mon 11 Sep 2017 21:54
After being kindly towed in by Tulla Mhor into the bay we got the water taxi order to get into Gili Gede and clear into Lombok. Gili Gede is a little island just outside of Lombok where World ARC has chosen to have their stop in Indonesia. The previous years they were in Bali, but several participants had asked for a more remote location and the World ARC found this little paradise on earth. It was truly an unexploited place! We all went into Secret Island Resort where the authorities waited for us to clear in.
GILI GEDE LOMBOK
Lombok can be compared with how Bali was like 15 years ago. The people are Susak, but all speak Bahasa Indonesian. They are warm and kind and just starting to learn about tourism and how to welcome and treat a visitor. Lombok is a beautiful island, about the same size as Bali with 3,5 million inhabitants, the capital Mataram being rich with the hustle and bustle fo a small city. Rich in culture the island is defined as West Tengarra Barat which includes Sumbawa to the East.
Gili Gede is an island located in a big sheltered bay close to the coastal town of Tembowong, approx 15 NM West of the harbour town of Lumbar in South West Lombok. It is one of 16 islands clustered together very sheltered and surrounded by hills. Gili Gede (meaning Big Island in Susak) has a population of about 1000 people in five villages.
Getting into Gili Gede together with other World ARC friends.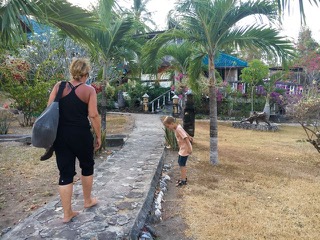 We found all our World ARC friends who welcomed us warmly considering all the challenges we have been facing during this last leg: broken goose neck, 2 spinnakers ripped off, non-working engine and non-working water maker. This "family" feels great and lovely to be sailing around the world with! The moral support is what we all need. Alex already happily secured in Lars' lapp.
The clearing in.
While we were waiting for our tour we enjoyed the bar and the view. However the bar told us they only served orange juice and beer. No alcohol as the immigration was there. As soon as they left the gin & tonics were served!
Inez trying on Emma's hat
The day after we enjoyed so much our first morning dip since a loooong time ago! Loooovely water.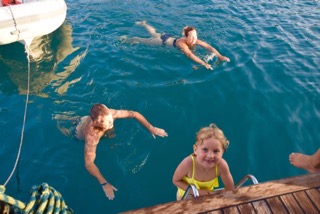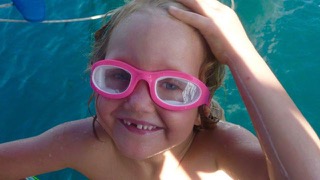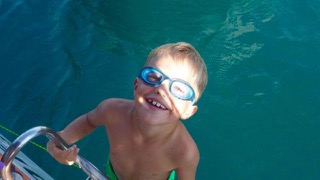 This day was a "fixing day". We worked on our list all day and got most of the list ticked off, such as: fuelling, gluing and sowing the sprayhood and...
….. the day after Pär arrived with the new goose neck that fitted!!!
---