A repairing and exploring week in Darwin and Cullen Bay Marina

Take Off
Jörgen Wennberg
Wed 30 Aug 2017 18:54
At 7h00 in the morning we were welcome to the dock in front of the lock of Cullen Bay Marina.
If a vessel has been outside of Australian waters, the marina requires an inspection and treatment for marine pests prior to entering Cullen Bay Marina. Vessels can unintentionally transport marine pests on the hull or inside the internal seawater systems. In fact any part of a boat that is in contact with seawater has the potential to carry marine pests. Marine pests can cause serious damage to the marine environment, aquaculture, port industries, infrastructure, recreational and commercial fisheries in Darwin. To help prevent the introduction and spread of marine pests, the Northern Territory Government treats the vessels with disinfectant with 10 hours to be elapsed in order for it to be effective.
As we had been hauled out in Mackay for over a week, this could probably mean that we did not need to be treated outside the lock.
So we waited for the verdict: go in straight to the marina or to be treated and wait for 10 hours?
The lock master confirmed that we were welcome in without the 10 hours treatment.
Entering Cullen Bay Marina in Darwin. Lying at Australia's "Top End", Darwin is the biggest city in the Northern Territory - a region comprising one sixth of the country's landmass, and an area where visitors can experience the awesome grandeur of the Australian Outback first hand. Basking in a warm tropical climate the city is delightfully laid-back and is now a tourist destination, famed for its markets, festivals, Asian cuisine, massive natural harbour (and tides!), as well as being a gateway to the interior.
Once inside the marina we still had to treat the holes for the seawater, such as at the black tank. As the Australian Government gives us this treatment for free we are more than happy to be treated! The diver has an underwater VHF to be able to talk to his colleagues above sea. Alex got to try talking into it!
What a surprise for Alex and Inez when Cameron turned up. A friend from last year's World ARC who now sailed on Toujours Belle from Mackay to Darwin. A nice get-together-moment!
And now for the repairs. First Louise was sent up in the mast to check on where the bolt that had landed on deck a few days ago came from??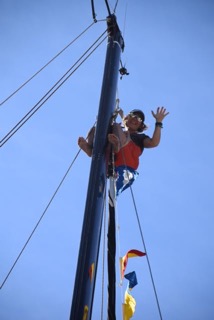 Unfortunately or luckily nothing was found, except for a splendid view over Cullen Bay Marina!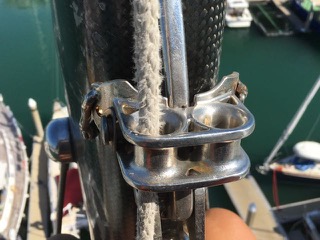 More repairs : the never-ending-story-upper-bearing-rudder-story! The repairs that had been done in Mackay did not hold all the way and the upper bearing is still moving a few millimetres in every wave. Jörgen managed to dismount the rudder and decided once and for all to glue the upper bearing with sikaflex. With Lars Hedman's expertise on Sandvita he got the help he needed to know how and what to do.
We are not the only ones with repairs and long "to-do-lists".
The day after we finally did something as a family that we have been waiting weeks for to do : go to the hairdresser! And what a hairdresser we found!! It felt more like a café with the best service and good TV possibility and by the way yes they cut hair too…. Look at the huge hot chocolate with the even more huge whipped cream on top!
They even showed "Finding Dory" on TV while Jörgen and Louise got their hair cut.
A very happy and newly styled family.
Inez had been offered to have her hair braided. Yes she was delighted to have it, only if Mummy did it too….
A really cool boy who did want his picture to be taken together with his sister.
The next great experience was Louise taking Alex and Inez to the Wave Pool! And wow what huge waves! Courageous Alex and Inez managed to make their way upfront the waves. However the swim master was not very pleased as he considered them to be too young to handle the buoy in those waves. However they dared and they did it!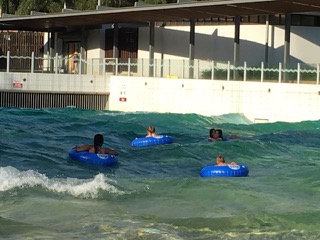 Found someone here that is apparently missing mountains in the Northern Territory.
A joyful evening after an adventurous day!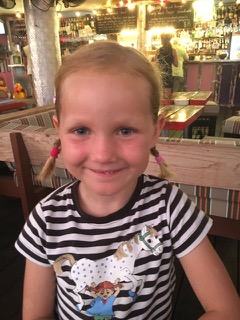 On Wednesday 29th of August, the yacht Owl trough a farewell party for Mick and Helen who were to leave the day after to join the vessel "Misto" in New Caledonia and then sail with them to New Zealand. Although we only had 2,5 months together with them it was lovely to have been with them. A charming couple.
Eileedh from Tulla Mhor. Nicole from Ashia and Mick.
Dugald, Val and Eileedh from Tulla Mhor with Bob from Lexington. Mick and Helen.
Bianca from Zeeland. Gary from Sandvita and Helen.
Bill from Owl. Joe fro Altair. Louise.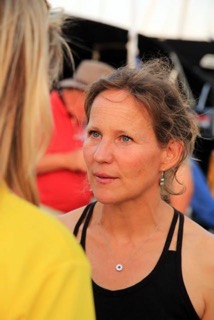 Bill from Owl and Dietmar from Cesarina. Sam from Lexington and Edwin from Zeeland.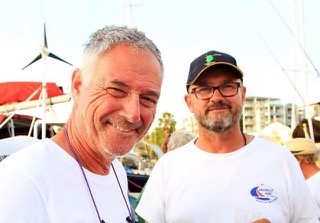 A beautiful sunset over Cullen Bay Marina.
Alex and Inez fooling around with the crocodile!
---