The Magical Pool at Marine Bay Sands Hotel in Singapore

Take Off
Jörgen Wennberg
Fri 23 Jun 2017 09:56
After more than 15 hrs flight in total transitting through Dubai we landed in …. Singapore!
Jörgen and I had been invited there by Forever when Louise qualified for Forever's Chairman's Bonus in April 2015. It was so lovely that we had to go back and this time we wanted to bring the kids with us. We knew that we would be flying through Asia on our way back to Fiji in June 2017 so why not make a drop off in Singapore?And so we did! Yes we luxured ourselves with 3 days of family time with games, playing, laughing and cheering together at the Marine Bay Sands Hotel.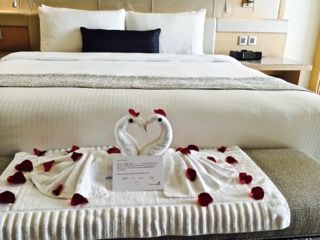 Wow did we love this poooooool???!!
We spent many hours playing around by the pool….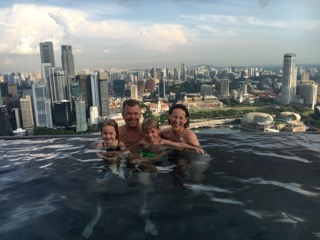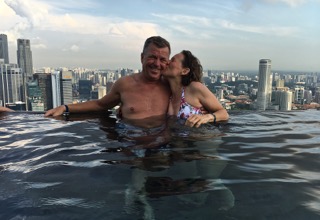 … enjoying every moment of it….
… being amazed by the setting and the view!!....
… mom-and-daughter-moment...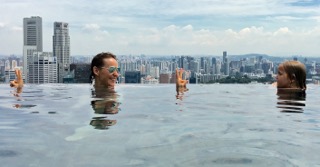 …enjoying lunch and dinner by the pool...
…some moments of contemplation...
….filling with some energy...
… and finally the Singapore Sling!… We did not make it to the Hotel Raffles for our Singapore Sling, however we were very happy to enjoy it here. At least for the view!
The pool activity continued late in the night...
… and same made it just to the dinner table!
---