Holiday in Puerto Rico

Take Off
Jörgen Wennberg
Tue 11 Nov 2014 18:19
After 4 days at the Marina in Las Palmas we booked a hotel for a week. Our new Norwegian friends asked us : "så ni ska på ferie?!". So you're going on holiday? That's what we did. We took a luxury week. Luxury in the sense that we slept in proper beds that were still. We ate food on porcelain plate with fork and knife that were still. Knowing that we will soon have 3 weeks on rolling beds, rollings meals in probably only bowl and spoon it felt nice to give ourselves this week.
However for some it seems like the rolling boat is more safe than the still hotel. The first night Inez banged her head into the stone bench in the bathroom and opened up a wound near the eyebrow that had to be taken care of.
quick recovery!…
Morning sight
First activity of the day = Alex learning to wright and Inez drawing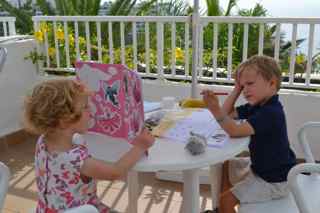 My working hour of the day at one of my offices!
Then the Children's Club. Happy Spiderman!
And now for Daddy's own kids activity "Kast med litet barn" = throwing small kids.
The well deserved take-care-of-yourself-hour in the afternoon. We took the chance for a haircut for the kids. Someone thought it was reaaaally nicezzzz
Alex and Inez excited to go for a trip to Puerto de Mogan. Probably one the most beautiful places in Gran Canaria!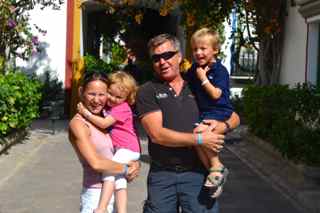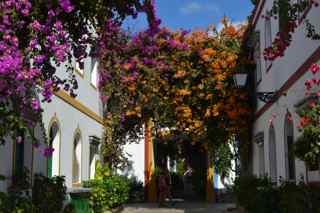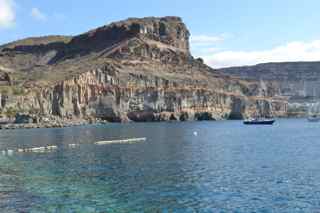 Bye bye holidays! Now we are fully energised for 2 weeks of intense preparation for your Atlantic Crossing.
---