A lovely day in Chichime

Take Off
Jörgen Wennberg
Mon 25 Jan 2016 03:21
In Chichime our next crew Nilla Pråhl and her newly fiancé Janne joined us. What a relief they made it all the way to Chichime! We stayed in Chichime for the next 2 days.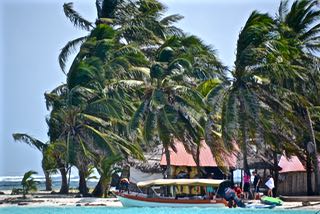 Coming over to the beach where the kids had a great time swimming in the clear turquoise water.
Janne being one of the "biggest" kids build a true sand castle.
Slowly the local kids got curious and precausiously approached the sand castle. Janne and Alex engaged them in the building too.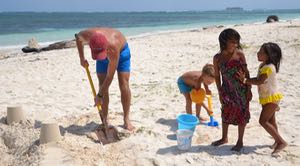 Suddenly we realised that Alex and Inez had gone swimming leaving Nilla and Janne with the local kids.
Once the castle was build Alex and Inez came back and played around with the local kids jumping on and off the castle.
Mother Guna indian supervising her kids.
We all went for the Guna bracelets that has to be fit on by the indians itself. First Louise, Ellen and Nilla getting a bracelet each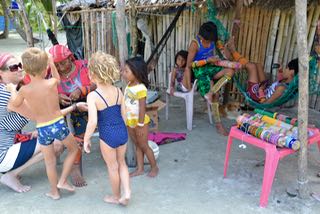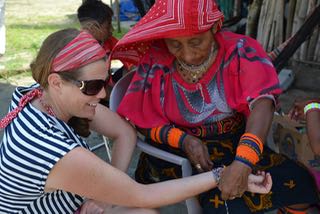 And then Jörgen chose to get an ankel bracelet!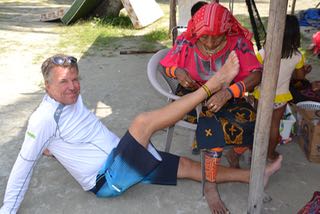 After lunch we had a nice walk around the island
The boats are carved from one piece of wood.
Some of the habited huts on the island.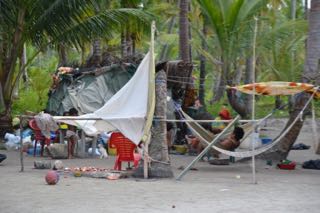 One of Janne's next piece of art.
---