Sailing from St Helena to Brasil

Take Off
Jörgen Wennberg
Sat 20 Jan 2018 12:15
We left St Helena as last boat of the whole fleet on 20th of January at 20.00. The day after We hoisted the spinnaker which off course had managed to tangle itself around the foresail. We send courageous Louise Wi to sort it out! And she did great balancing up high up on the mast in the middle of the ocean.
The same day Henrik managed to fish his very first fish ...
… which we savoured during our sundowner 😋.
The days pass by, the wind shifts back & forth. We gibe and try to find the very best wind towards our target. We hoist the spinnaker and we take it down. We hoist it again and take it down again… up & down constantly.
And sometimes we "spira bom".
We simply enjoy the simple life on board.
And off course many many many sundowner, not a single one like the other.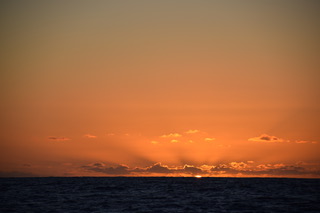 We also take care of our hygiene. Louise Wi cutting Henrik's beard & hair. He does not seem to be very convinced of the procedure.
Jörgen taking care of Alex' showering.
Jörgen off course fooling around...
And now to Inez' turn.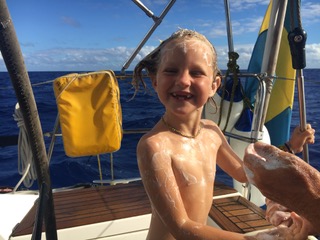 Fooling around too with Inez!
Clean kids, happy parents. Inez trying to show she is not happy?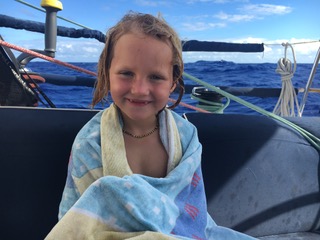 Not working very well 😂
In the middle of the ocean Inez manages to loose her fourth tooth up above leaving a huge "glugg" ! The tooth ferry not knowing what currency to put under the pillow, she took the easy way out and put a US dollar.
Alex & Inez turn by the helm
And schooling as usual
Spending time with big brother having fun!
Quality time
Between classes
On 26th of January at 10.00 we have done halfway!! Always celebrated with champagne & disguise 😎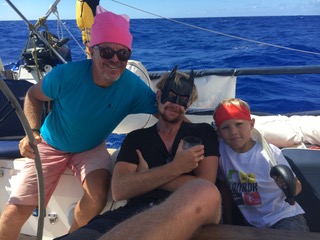 Fool time at night, when Louise has the company of Alex & Inez during her night shift.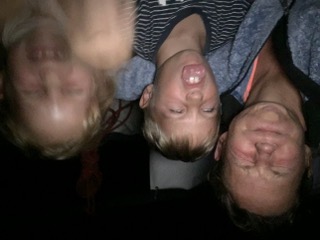 Salvador in sight!
On 1st of February, we pass the finishing line towards Salvadore at 11.46 in the morning.
Happy!
---