Discovering the beauty of Eungella National Park

Take Off
Jörgen Wennberg
Tue 1 Aug 2017 20:10
Having a whole week for ourselves in Mackay we had to take the chance to discover more about its surroundings. So we hired a car for the day and this was the big challenge for Louise: driving on the left hand side of the road for the first time! We drove out from Mackay Marina very very slowly, so slowly that Inez fell asleep haha!
We drove inland through the beautiful Pioneer Valley.
Alex and Inez happy being off from school for a whole day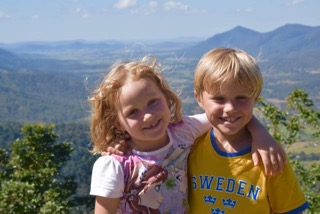 Discovering other funny play mates!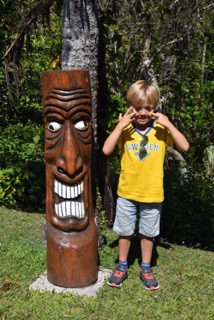 The road to Eungella. National Park.
Once entering the National Park we stopped at the SKYVIEW and enjoyed the splendid view over Pioneer Valley.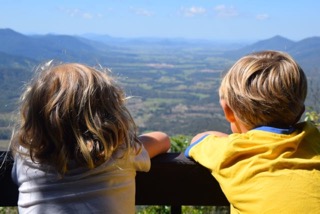 After lunch we drove further towards Broken River where we hopefully would see the mysterious, strange and hard-to-see anima called Platypus. It has a unproportionally big NÄBB for its length. The platypus …..XXXXX. They are more active during sunrise 04h00 - 07h00 or sunset 16h00 - 19h00. However we had to leave Eungella at around 15h30 so were hoping they would show up anyway….. and we were lucky! We saw several , one quite near and the others at the far distance.
During our walk towards the Broken River we were lucky too to se a lizard running up a tree scared by our steps...
… a curious possum crossing our path...
… and some river turtles.
What a wonderful day off from school. However Alex and Inez got to learn more about nature and animals than during an ordinary day at school. Thank you Pioneer Valley for this time!
---