Braai Lunch at Die Strandloper at Langebaan

Take Off
Jörgen Wennberg
Fri 22 Dec 2017 18:00
Freddy had been visiting this place with the staff of The Volvo Ocean Race. He loved the place so much that he wanted to bring us here too, which we are very grateful for as it was amazing!
Just 125km up the Cape West Coast lies Die Strandloper, an open air, very casual restaurant with sand underfoot, blue skies above, and at the water's edge, a magnificent view of Langebaan Lagoon. To the accompaniment of live traditional guitar music, meals are served in individual courses extending over a leisurely three to four hour period. The central focus is an open braai area where everything from black mussels in wine to "really strong" coffee takes its turn. Traditional treats include, paella potjie rich in calamari, angel fish, grilled haarders, smoked angel fish, snoek with sweet or steamed potato, plus waterblommertjie bredie.
Die Strandloper
Preparing the Braai
The bread being baked
View over the Lagoon of Langebaan
The Lobsters
The strong coffee
A moment with Tonton Freddy
Live Music
Walk along the Lagoon after lunch
Moments of reflexion
Inez picking up plastic on the beach as she has been taught.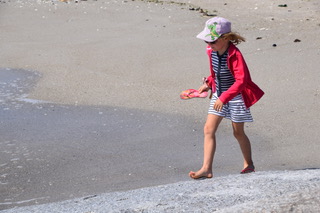 The kids' "spring i benen"
Dinner at home in Melbooksstrand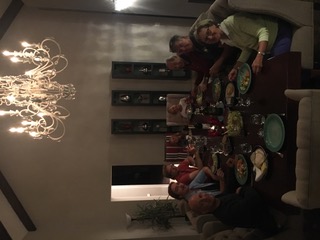 ---