Lizard Island our last port out of the Great Barrier Reef

Take Off
Jörgen Wennberg
Sat 19 Aug 2017 08:13
We left Cairns together with Sandvita and Owl all heading towards Lizard Island, being our last port out of the Great Barrier Reef.
As we had breakfast at the Swedish Café we also provisioned as much Swedish food as we could and this was our first meal for lunch: Falukorv! The kids had a great feast!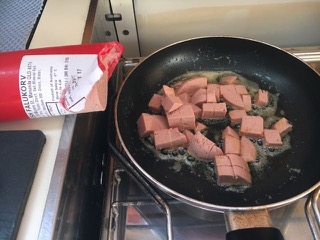 The sailing over to Lizard Island was very smooth and pleasant and we had a wonderful family sailing time together.
And then came time for the sundowner and the Swedish Cheese Doodles : Ostbågar! The happiness was complete!
Once arriving in to Lizard early in the morning we took a walk up the hill (little mountain!) walking in James Cook footsteps 250 years later. James Cook sailed in the Barrier Reef and stopped at Lizard Island which he named after all the lizards, in order to have a proper lookout if there is was a way out of the Great Barrier Reef…. He sent a few men walking up this mountain.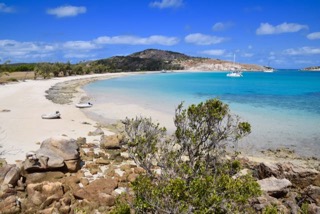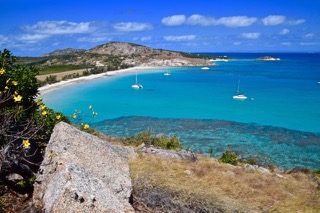 Walking further and further up the view got more and more splendid!
Everywhere we saw these beautiful small yellow flowers.
We reached the first look out, however James Cook had to climb even higher in order to see if there was a possible way out.
Beautiful view over the island and the mainland in the background.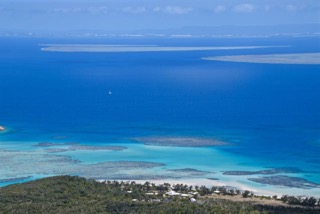 It is from here that James Cook found his way out, far in the distance, now called Cook's lookout.
Anne and Louise
Starting our way down again we found another beautiful lookout.
After the tough walking up and down we invited ourselves over to Sandvita to continue sharing the purchased Swedish food: this lunch we went for sillunch!
Yet another sleep over at Sandvita! Goodnigth Mummy!
---