Our first day on land in Atuona on Hiva Oa

Take Off
Jörgen Wennberg
Tue 22 Mar 2016 05:01
9.48 S
139.01 W
WE DID IT!
The French Polynesia is composed of over 150 islands and islets, all of which are the over-water summits of former underwater volcanoes (down to 4.000 m deep). Volcanic islands are constantly sinking and owe their survival to coral growing on the surface. The islands are a mixture of volcanic high islands and coral atolls: the high islands have rich, fertile soil and support a much wider diversity of vegetation than the atolls.
The town of Atuona is the administrative centre for the Southern Marquesas. It boasts a population of 1500 and has a radio station, post office, hospital, hotels and restaurants. The supermarket in the middle of the town sells a limited range of products, with fresh produce sometimes available from a van that parks opposite.
Once we woke up in the morning our first wish was to take a morning dip. However the bay was not very welcoming with a green-brownish water up to nearly 28 degrees? We understood quickly that quite many boats are moored here the year round. Wonder how they manage their toilet facilities? That was one swim.
By the ladder we saw these sea shells that had managed to grow during our crossing. How do they managed that in a speed of approx 7-8 knots?? Amazing!
Very proud we managed to only have ONE garbage bag for a crossing of 18 days with 4 adults and 2 kids on board! Only thanks to the cutting cutting cutting… Finally we will also be able to hand in our laundry!
By lunch after registrering and managing allt he clearing in we took a taxi to the PEARL LODGE Hotel that was going to be our second home for the next coming 5 days! When we came up the hill to the hotel we saw Heidi coming in. What a sight! Alex calling Raphaêl on Heidi.
Fantastic view from the hotel with a pool to the kids' delight!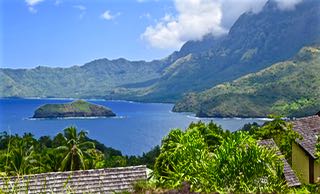 No more socialising… everyone on the Internet!
Our fist lunch sitting still being served. The kids happy for their coca-cola...
…and for their ice cream!
A well deserved rest after lunch.
However still some work to do on the Internet handing in Alex's homework. The real challenge is to find working Internet. We had 6 papers x 4 pages = 24 pages to send by Internet. This took us approx 4 hours!...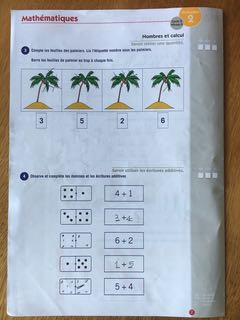 ---