So begins three weeks of yacht repairs

Anastasia
Phil May and Andrea Twigg
Mon 18 Nov 2019 03:13
So here I am, on a solo trip to Grenada to do some work on Anastasia which(who?) is hauled out in Clarkes Court boatyard. I had thought this was going to be a total working trip, but then some cruising friends, Blair and Edie, contacted Andrea a couple of weeks ago to say they had seen Anastasia in the boatyard and whereabouts were we. It would be antisocial for me not to go out for a couple of drinks with them, right?
Well, to be honest it was drinks Thursday evening, and drinks Friday lunchtime followed up by drinks and chicken wings at happy hour Friday evening and then drinks and a swim at Calivigny island today (Sunday) followed by a BBQ and drinks on Honalee this evening.
But I have been ticking off some of the chores as well.
Had Anastasia lifted up so I could remove the rudders
Removed the propellers and prop shafts ready for for cleaning and restoring
Installed the new fridge hinges and handles and polished the doors
Installed the Raymarine AIS system that I repaired back in the UK (see previous post)
Installed new LED back-lighting in our backup Raymarine display (see previous post)
Measured and ordered sail battens to replace the broken ones
Freed up the grub screws securing the cutlass bearings, ready to cut out the old bearings and replace with new
Installed new seat cover to see how well it fits
Pretty boring stuff (and a lot of getting worse before it gets better) but here are a few pics I took.
How the sail battens end up if you forget to loosen the topping lift before gybing (a catamaran sail has a large roach)
A try out of a replacement seat cover
Pan-fried chips (ie check your apartment has an oven tray before you go ahead and buy oven chips)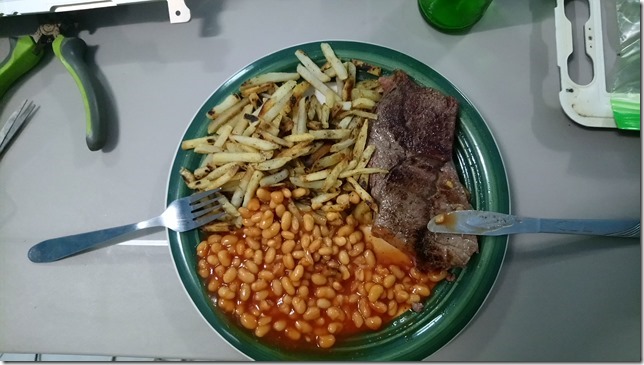 Honalee hospitality, out by Calivigny island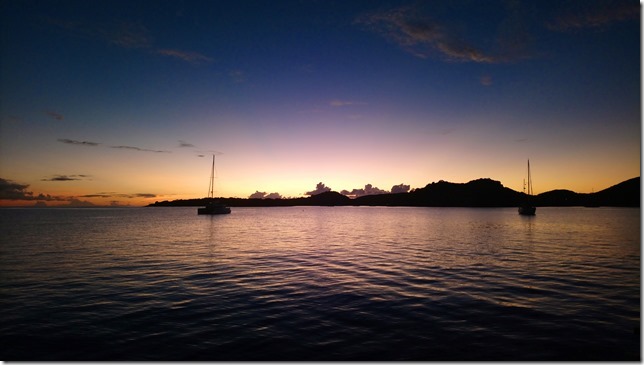 ---