Isles of Shoals

Anastasia
Phil May and Andrea Twigg
Sat 24 Aug 2013 22:18
42:58.8N 70:36.8W
The wind was, unusually, blowing from the north on the day we left Camden, so we took the opportunity of sailing the whole day, as far as the Isles of Shoals. This small group of islands lies just off Portsmouth and has been inhabited by a small community since the early days of settlement. There is an old wooden hotel+bungalows on Star Island that is used as a conference centre in the summer, mainly by religious groups. The harbour has a rocky bottom but there are yacht club moorings, mostly used by club members for day visits, which can be picked up by transients in the evening for an overnight stay.
The lighthouse at the entrance to the harbour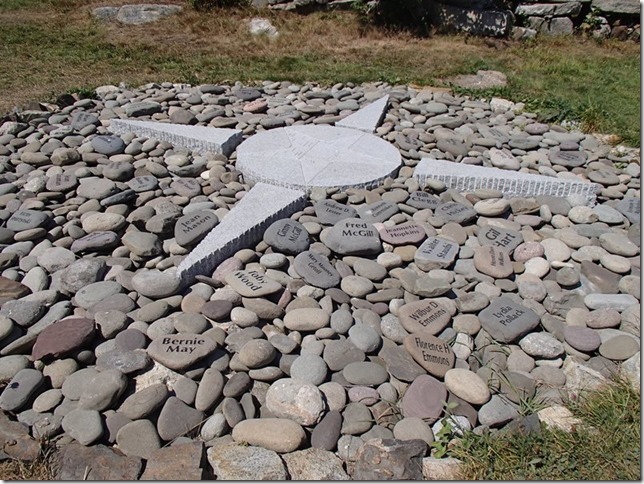 Memorial rocks on Star Island. Not sure whether Bernie May is any relation.
---