The 9/11 Memorial

Anastasia
Phil May and Andrea Twigg
Mon 23 Sep 2013 23:52
The 9/11 Memorial museum is still under construction, but there is a visitor's centre and the monument itself is open to the public.
The monument takes the form of a paved area, planted with oak trees, with two massive square waterfalls where the twin towers used to stand. Surrounding the waterfalls are rows of bronze plaques engraved with the names of all those who died as a result of the attack.
One thing Andrea and I found particularly poignant was how many of the plaques are occupied by names of "first responders". Of the 2983 deaths, 441 were lives given trying to save others.
A remnant from the twin towers
One of the two waterfalls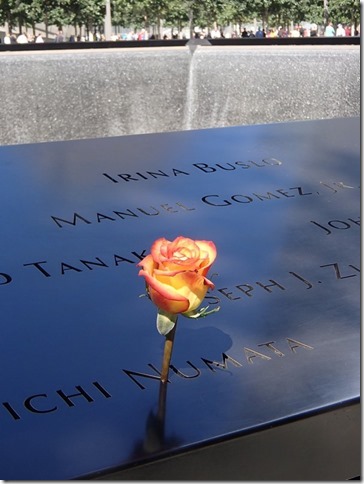 A bronze name panel
---