Visit to the UK

Anastasia
Phil May and Andrea Twigg
Wed 15 Oct 2014 14:07
From 10th September to 8th October we were back in the UK. The interior of the house was still looking good after our last visit, so the bulk of our time was spent working in the garden.
Major work items included pressure washing the moss off the tennis court and acid washing the green slime off the swimming pool.
Rikku thought we were crazy
It was also time to part with some old treasures. My GTO had to go.
As did Andrea's pinball machine.
This year our visit coincided with International Talk Like a Pirate Day.
We finally got to see Chris and the "Sunken Drailors" in their once-yearly concert.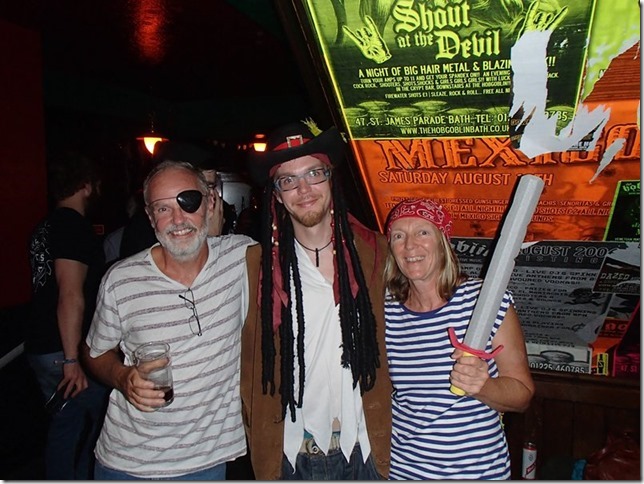 ---