Culebrita

Anastasia
Phil May and Andrea Twigg
Thu 12 Jun 2014 01:13
18:19.2N 65:13.9W
Culebrita is a small island to the north-east of Culebra. It has a beautiful anchorage, well sheltered provided the waves are not from the north. The island is a nature preserve, with a couple of trails leading to a turtle nesting beach and to a lighthouse. At the north end of the island are a series of rock pools called "the Jacuzzis" because the swell keeps the water bubbling.
The lighthouse is worth a visit. It is one of the oldest lighthouses in the Caribbean, built by the Spanish in 1886. Besides the tower itself there are several large rooms, made of brick and stone with marble floors. There are great views from the top of the tower, although the circular staircase is made of iron and is rusted through in places so you have to be careful when climbing to the top.
Great views from the top of the lighthouse. Anchorage on the left, turtle beach on the right.
The reef extending to the south of the island.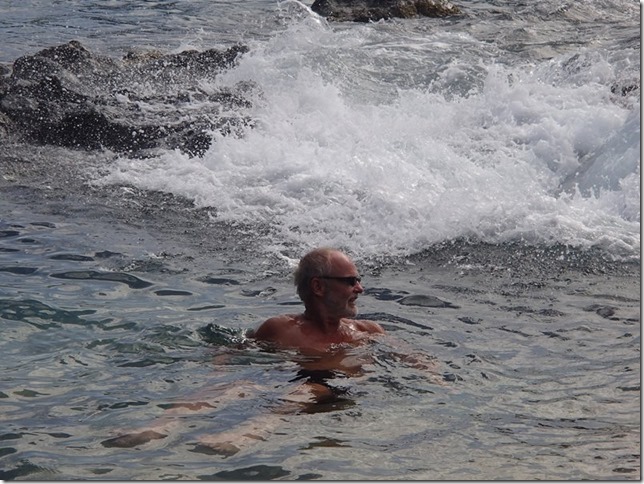 Relaxing in one of the jacuzzis
The wild goats were very wary and hid in the bushes as soon as you approached
---