Portsmouth NH

Anastasia
Phil May and Andrea Twigg
Sun 11 Aug 2013 22:52
43:04.5N 70:43.1W
After a cold wet trip from Salem we called Portsmouth Yacht Club who were able to provide us with a mooring ball for the duration of our visit. This was lucky because the Piscataqua river flows each way at up to four knots as the tide changes. Anastasia would doubtless have pulled out her anchor at some point.
Corinne and the girls were staying in York (visiting with the grandparents) which is half an hour's drive from Portsmouth. Corinne was kind enough to pick us up and drive us around to see Portsmouth and York. We also visited her sister's family (brother in law Steve Jordan sailed on Brizo for a while), and had an excellent lobster lunch at the Lobster Pier up Chauncey Creek.
Anastasia on a Portsmouth Yacht Club mooring on the Piscataqua river
The yacht club provides a dinghy dock, but it is a bit shallow when the (3 metre) tide is out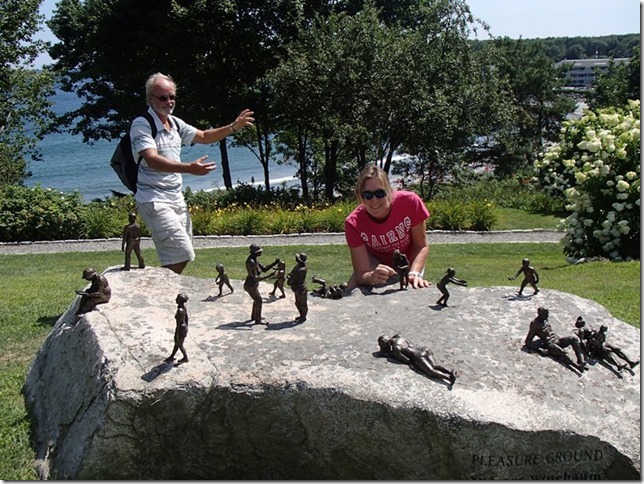 A sculpture we came across walking through York harbour
And another sculpture by Portsmouth harbour.
---