Spot the lime

Anastasia
Phil May and Andrea Twigg
Fri 19 Oct 2018 00:16
Maintenance work on Anastasia is nearing completion. We have had heavy rain for a couple of days, but nothing leaked!
Andrea spent many hours painting Anastasia on the new sail bag, but we think it was worth the effort.
Meanwhile, Andrea went to the supermarket and bought an orange, a lemon and a lime.
We want a slice of lime in our cocktail, so just we just need to take the green one, right?
Nope, they are all green.
Well the orange must be the one with the orange flesh, right?
Nope, that would be the lime.
Fruit and vegetables are a bit different in the tropics. Green beans here are about four feet long and come in coils. We are still working out which of the many varieties of mango we like the best.
We took a few days in a rental car to tour the island again. We hiked up to the second level of the Concord waterfall, which we had not done before.
The farmers up there grow stuff in near-vertical terraces.
As you can see, it has the advantage that he doesn't have to bend down to do his weeding.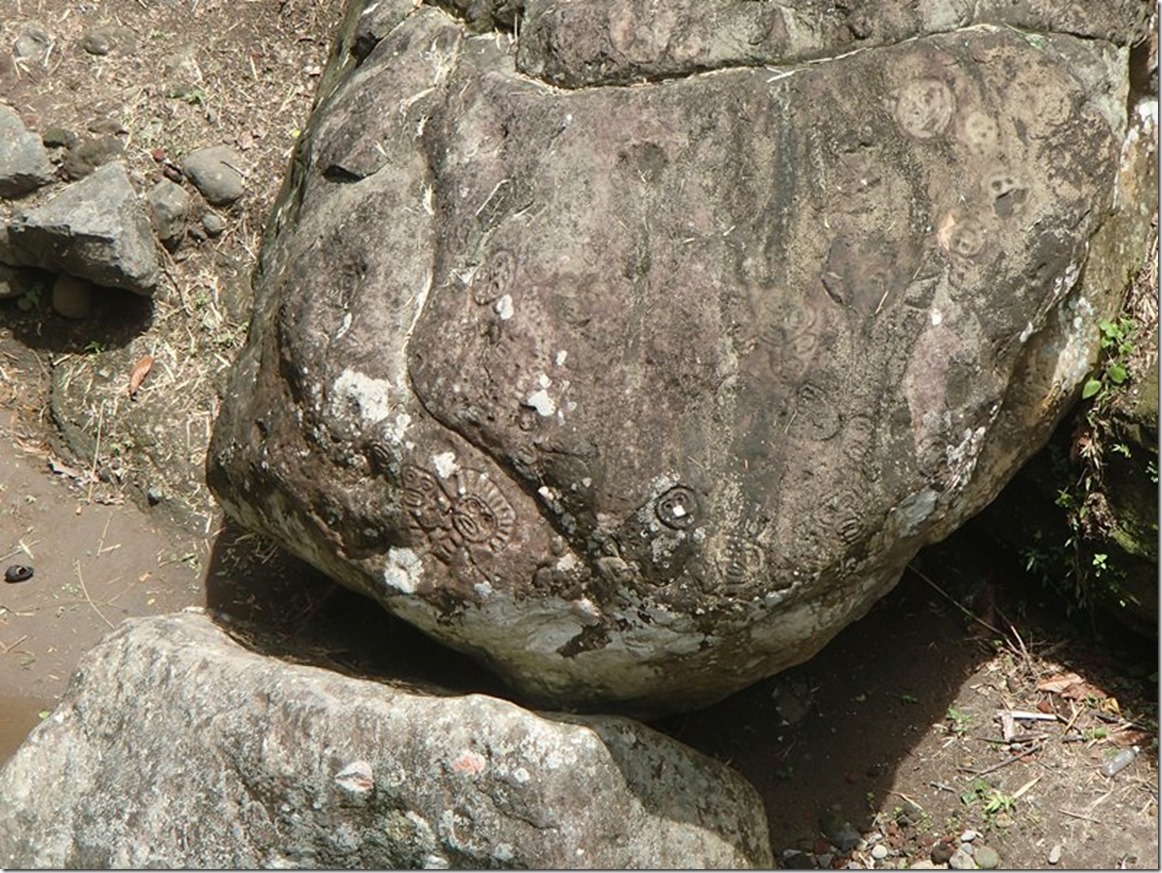 Petroglyphs carved by the Caribs, earlier inhabitants of Grenada
The beach at Duquesne, home of more petroglyphs.
And finally sunset over the marina.
---