Chatham Bay, Union Island

Anastasia
Phil May and Andrea Twigg
Mon 11 Aug 2014 23:01
12:36.2N 61:27.0W
In the past we have always just stopped at Clifton Harbour on Union Island. With time on our hands we decided to try Chatham Bay on the other side of the island from Clifton, and a delightful anchorage it turns out to be. It is a huge bay that is well protected and absolutely infested with turtles. Whichever way you look you see heads popping out of the water.
The bay is mostly undeveloped, but there is a nice (and reasonably priced) restaurant, Aqua, at the southern end of the bay. They have a substantial dinghy dock that you can tie up to while exploring the area.
One morning we walked up the track that curves around the headland and joins the main road which then descends into Richmond bay. There we stopped at Sparrows restaurant for lunch.
Plenty of room in the anchorage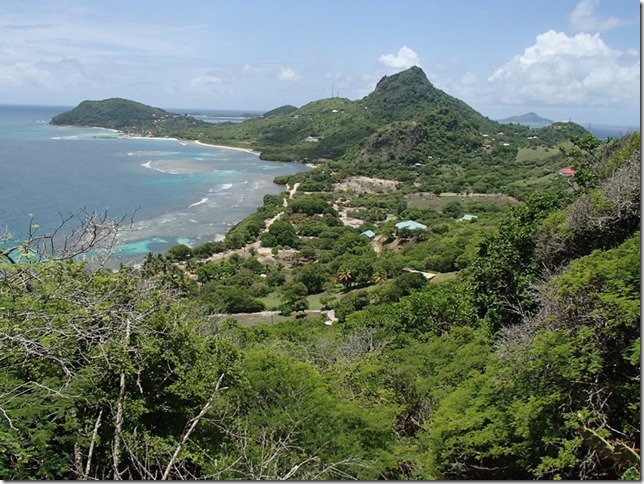 Rounding the headland you can see Richmond bay along the northern side of the island. (Clifton is behind the hill).
Sparrows is on a white sand beach in Richmond bay
This is not a sparrow. (We think a Tropical Mockingbird)
The locals seine net fishing in Chatham bay
---