Sarah Creek and Williamsburg

Anastasia
Phil May and Andrea Twigg
Tue 23 Jul 2013 21:02
37:15.4N 76:28.6W
The original plan was to sail directly from Norfolk to Annapolis and drop Alex at Washington National airport for his flight on 19th, but the wind was not great and it would have meant a lot of motoring. Instead we did a short hop to Sarah Creek, a pretty anchorage close to Williamsburg, from where we rented a car and visited the historic town. Anastasia's air conditioning is broken, and the weather was a steamy 100 degrees, so it was a relief to drive around in a car with working aircon.
I drove Alex up to Washington airport the next morning.
Sarah Creek was the first place where we saw sea eagles close up. They nest on top of the channel markers.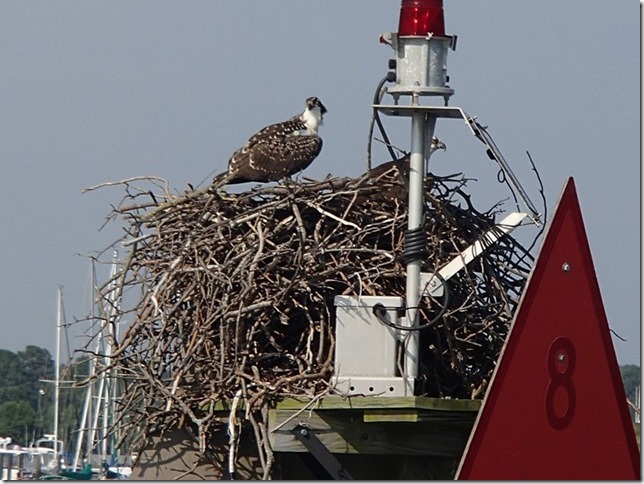 In fact they were nesting on top of every channel marker into Sarah Creek. There are an awful lot of sea eagles in this area.
The obligatory photo from Williamsburg.
---