Theres something to be said for a trawler

Anastasia
Phil May and Andrea Twigg
Fri 28 Nov 2014 21:33
18:06.9N 65:34.6W
Yesterday was Thanksgiving, which we spent anchored in Green Beach, Vieques. No turkeys on board, but Andrea did produce a delicious meal from Confit de Canard.
Today we have just 5 knots of wind so, with engine on, we left Vieques at dawn to cruise slowly to St John. There is not a ripple on the Virgin Passage. (Must be a joke in there somewhere?)
Andrea is up front on a bean bag, sitting in the morning sun. When you accept there is no point in hoisting a sail it is all quite relaxing.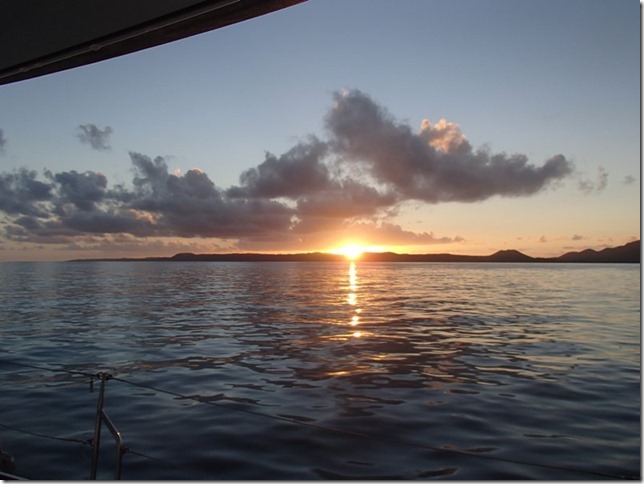 Sunrise over Vieques
---