Deshaies

Anastasia
Phil May and Andrea Twigg
Fri 5 Dec 2014 02:22
16:18.4N 61:47.9W
We have stopped at Deshaies ("day-hay") once before, but only for the night. This time we spent two days in Guadeloupe, waiting for a good wind to take us to Antigua.
Deshaies is a small town, but there is plenty to do in the vicinity. If you walk a couple of kilometres north of the town then you come to a long beach with large breaking waves. Sometimes it is fun just to jump over the surf.
Going south from the town, after a kilometre of slogging uphill, you come to a beautiful botanical garden. The garden is immaculately groomed (supported by EU funds) and has a large variety of tropical plants, trees, and birds. It also has a restaurant with a panoramic view, where you can spend a happy afternoon digesting your lunch.
The Grand Anse beach north of Deshaies
Feeding the lorikeets in the botanical garden aviary
They are very sociable birds
Tiny lizard that can sit on a flower petal
We saw a couple of species of humming bird, which Andrea managed to capture on film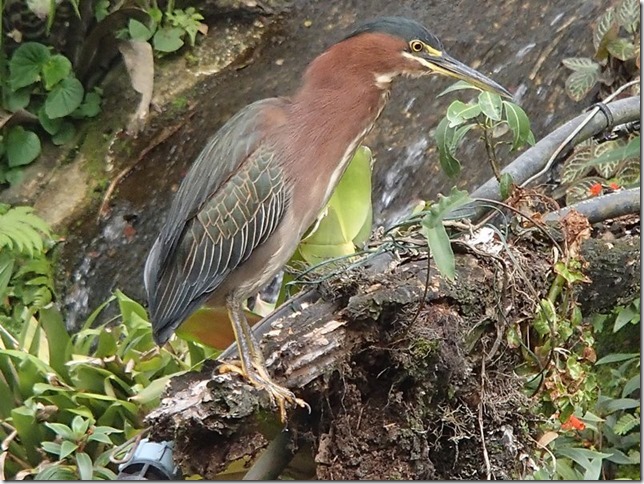 This guy was after the koi in the pond, and was not going to move however close we got
The panoramic restaurant is alongside an impressive artificial waterfall
Anastasia at anchor down in the bay below the botanical garden
---