Harbour Island

Anastasia
Phil May and Andrea Twigg
Wed 16 Apr 2014 19:59
While anchored at Spanish Wells we took the fast ferry through the Devil's Backbone reef to Harbour Island which is an old port on the northern end of Eleuthera. Access from the mainland is by water taxi, so the island is infested with golf buggies. Harbour Island is noted for its pink sand beach and, from the prices in shops and restaurants, it is clearly a chic holiday destination. A two bedroom house on the water will cost you around $3 million.
Our ride arrives at Spanish Wells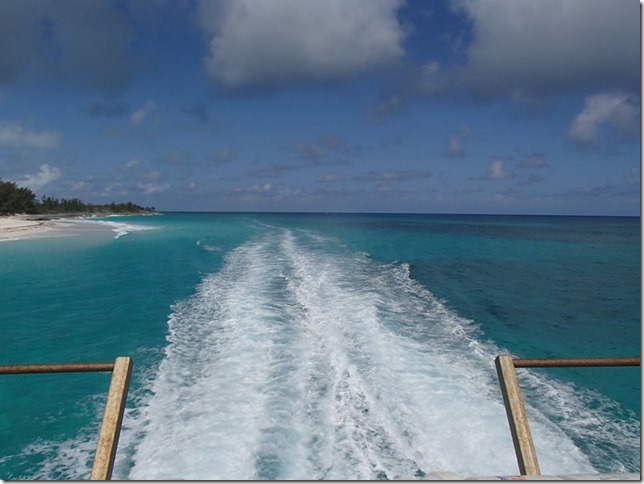 The route to Harbour Island winds its way along the beach, inside the barrier reef
Quintessential Bahama colours
A nice view needs a cold beer
Why?
---