Jardin de Balata

Anastasia
Phil May and Andrea Twigg
Tue 16 Jun 2015 22:43
Aside from swimming, snorkelling and shopping (lots of shopping) what else is there to do in Martinique? TripAdvisor rates Jardin de Balata as #1 so we went there on Saturday.
It was one of those rain-foresty days, scattered showers and steamy heat, but the garden is up in the hills and quite a lot cooler.
The gardens were designed by Jean-Philippe Thoze who was as much an artist as he was a horticulturalist. The garden is kept in immaculate condition and there are some interesting plants and great views. The chicken curry for lunch was pretty good as well.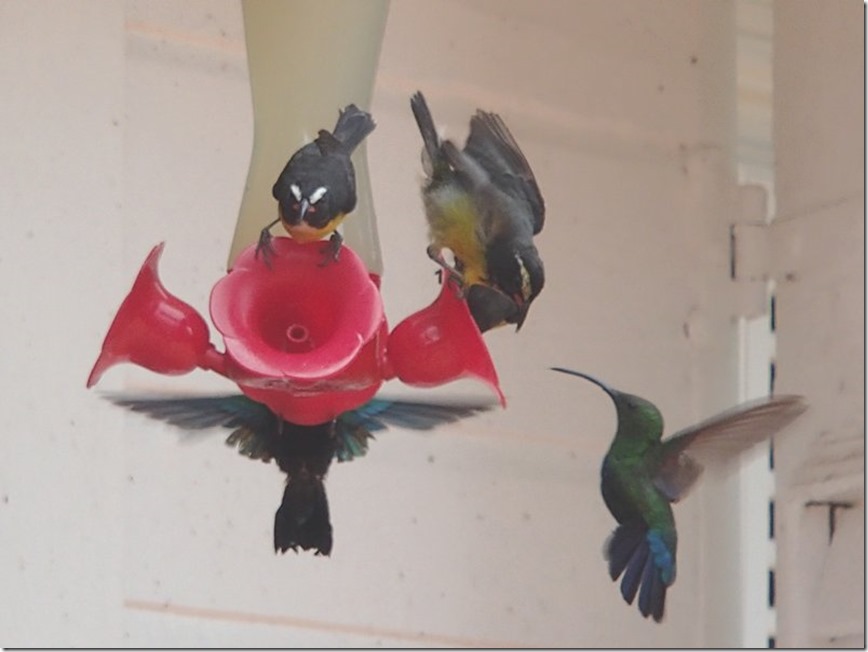 The humming birds are rather more graceful than the bananakeets when it comes to feeding from the nectar dispensers
The garden's classic view. Sultry beauty on this steamy day.
There is an unusual lawn, scattered with bromeliad-covered tree stumps
Andrea negotiating the treetop walk (Either wearing her lucky pink bow or being followed by a kid in a pink anorak)
The Red Ginger Lily or "porcelain rose"
---