Boston

Anastasia
Phil May and Andrea Twigg
Mon 5 Aug 2013 01:18
42:21.5N 71:02.6W
I won't bore you with all the details of our Boston visit. We stayed for four nights, which was longer than we originally planned, partly because there is a lot to do in Boston and partly because we felt that the Boston Harbour Sailing Club mooring balls were such good value at $45 a night, being right in the heart of Boston (just outside the aquarium).
While in Boston we
took a "Super duck" tour of the harbour
drove round Boston and Cambridge on tour buses
did a walking tour of Harvard
visited the Harvard Museum of Natural History (glass flowers for Andrea) and the MIT Science Museum (robots for Phil)
toured one of the first US warships, the USS Constitution ("Old Ironsides")
had a drink at the replica "Cheers" pub in Quincy market.
Approaching the mooring field in Boston harbour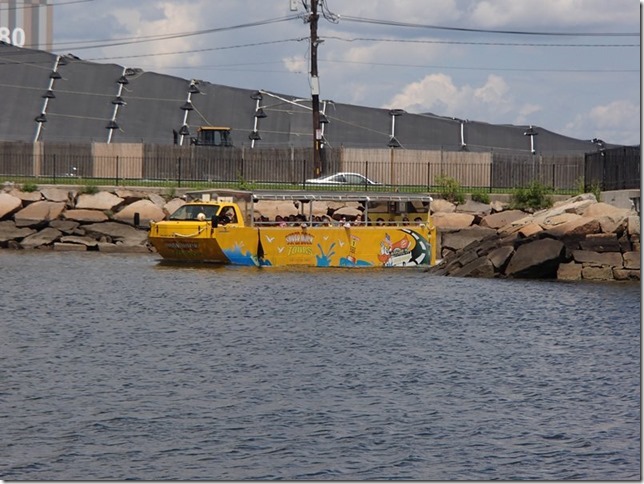 Setting off on the Super Duck tour of the harbour
The state house, home of the most corrupt group of politicians in America (so we were told by multiple bus drivers)
The Harvard Lampoon building, designed to look like an astonished Prussian soldier
Sometimes architects get too whacky and MIT is suing the architect (Gehry) for this building not being weatherproof
Old Ironsides in all her splendour. The US navy presentation was excellent and they even had us cheering on the Constitution against the British
---