Eagles, dolphins, whales and the US of A

Anastasia
Phil May and Andrea Twigg
Wed 17 Jul 2013 02:32
36:15.7N 76:18.0W
Today has been a slow day. With us turning west around Cape Hatteras and the wind dropping to 8 knots from the east then we have been motoring all the way up the coast of North Carolina to our first US stop in Norfolk, Virginia.
However, to keep us amused we had Sea Eagles fishing around Anastasia, dolphins jumping in the sunset off the Chesapeake Bay bridge and Humpback whales waving their flippers at us. We passed within 100 metres of the whales.
The entry to Norfolk was at night. It was quite nerve racking because the channels are narrow and with strong cross currents so it required continual concentration to keep within the lane. Also the warships, that make a lot of themselves on the radio around here, have no AIS to tell you where they are and what direction they are travelling. But we made it into the anchorage without hitting anything.
Into US territorial waters.
Cruising along Virginia Beach
The characteristic flipper slapping of the humpback whale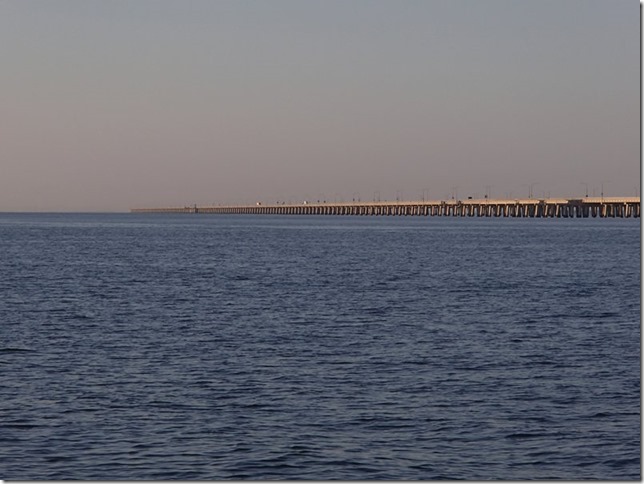 The Chesapeake Bay bridge extends farther than the eye can see
Dolphins greet us as the sun sets.
---