position S035 19.100 E174 07.200

Ocean Rival Journey Log
Adam Power Diana Power
Sat 26 Jan 2019 21:01
Tuesday 12th Nov.  Abel Tasman Walk.
We made a early start with a long walk in mind. The full circuit looked a bit challenging at 26km but at the crucial juntion we met a young couple who were intending to complete the full distance so decided we couldn't let the  oldies down and turned left instead of right.
As we climbed the hill the views back over Wainui bay and Golden bay beyond were iresistable- stopping at every bend in the path gave a new and more impressive vista.
Fantastic trees and tree ferns occasionally broke ranks to reveal another glorous view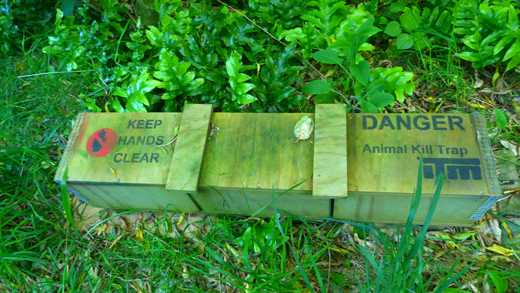 These traps for possum were placed every 200 yards alongside the path. If you lift the lid a pair of viscious sprung gillotines should ensure a quick end. New Zealanders have a particular dislike of all things australian and possum in particuar although the fur is highly prized and mixed with merino wool produces very pricy garments in all the touristy shops.


This meadow produced a pleasant contrast from the ever present bush


Our lunch stop on the beach.

This petrified guy looking out across the Tasman sea seems to be expecting someone.
A danish couple with young baby were staying the night in this hut near the beach. It looked really comfy and if we had brought sleeping bags and provisions would have been tempted to stay.
 Loved this tree that seems to have spent all its life in a gale. On a windless day the
mime could pursuade one to lean a little to the left.
Having staggered with legs on empty back to the car, on the drive back to the bnb we stopped to bow before Abel Tamans memorial- a simple shaft of concrete.  How else to celebrate a sailor who conquered the elements than a pillar obstinately  refusing to bend to the wind's orders.
Not wishing to impose on our bnb hosts we managed to find the only restaurant in Pohara open for supper and were pleasantly surprised at the quality of the fare.   
---