No boat, so - Belize

Salamander
Sat 25 Jan 2020 00:22
The boat is back on the hard; we have had an engineer yet again take money off us without doing the job properly. Fed up, so we have gone on holiday in Belize.


A very complicated journey, but the 'ferry', a lancha (small open boat with massive twin engines) from Puerto Barrios, over to Livingston then across the Honduras Bay to Punta Gorda in just an hour 10 minutes. The fuel tanks are two large plastic barrels with hosed dropped in. An experience in itself. The bay was flat calm, but in any weather we suspect it would be extremely unpleasant.

We are chilling on the beach about to tour Belize. Unfortunately, while packing the boat Caroline let go a bungee and has a fat lip, bruised face and slight black eye; this is not the best look for a holiday.

 

Touring Belize

We have just about put together our itinerary with 8 things to do in 7 days. SOm eplaces you have to have a guide and cannot go on your own or even take a camera.

Xunatunich is an easy site to visit, just a short hand cranked ferry ride and a walk up and around the tallest pyramid in Belize. A very pretty pyramid  and howler monkeys that were well hidden in the canopy, but not bothered by us at all.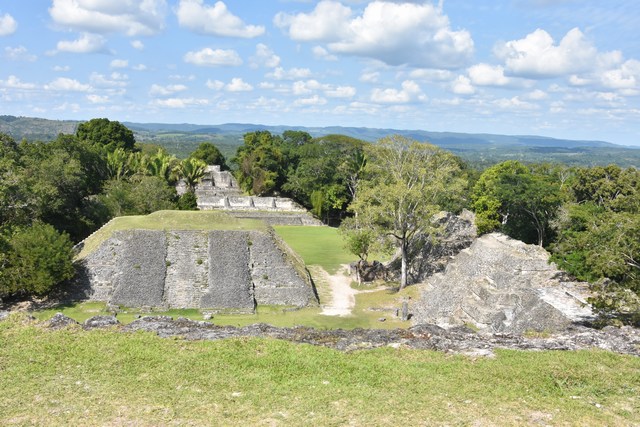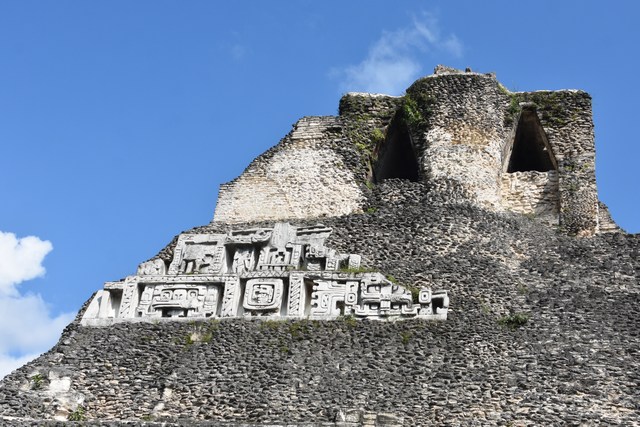 ---