Orcas Island

Salamander
Sat 28 Sep 2019 15:55
The biggest island of the group. We drove up Constitution Mountain and visited the tower from which you can, on a clear day, see Mount Rainier, Canada and the Olympic Peninsula. We walked a couple of miles down the mountain to the twin lakes and back up again, more than enough exercise for one day. We had booked a table at the Inn at Ship Bay, having seen a magnificent orchard, herb and vegetable garden there earlier. The cycle ride from the campsite was a bit hilly. We enjoyed a tasting menu with different wines for each course. The food was fabulous, but the wine pairings were a little bit hit and miss. Certainly the best oysters we have ever eaten.
The locals (not all) often wore dungarees, a strange sight outside of the eighties. The Co-op sells European food and great fresh local produce, a rare treat in a USA supermarket.
Another successful island visit with our next stop at Lopez.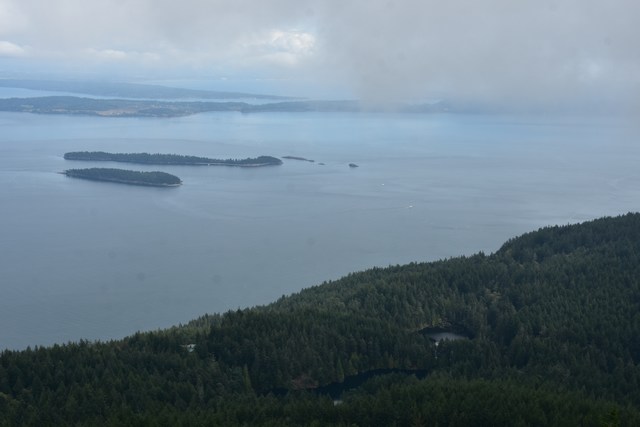 Seaplanes are the only other way to get to the islands.
---