Rainforest

Salamander
Fri 20 Sep 2019 17:52
Incredibly this park has glaciers, meadows, beaches, rockpools, giant trees, meadows and rainforest The Hoh temperate rainforest is in a bit of a drought season; comparing normal rainfall to actual rainfall this year: out of a normal 80" just 48" have fallen leaving the annual rainfall to date in September at the normal March level.
The rainforest has giant forest slugs; the banana slug which comes in many colours, bright yellow being one of them, can grow up to an incredible 10". The trees are so festooned with mosses and lichens that it's often hard to believe there is a living tree underneath all the greenery. Dead trees form nursery logs and have trees growing along them. Once the nurse log has decayed away the trees seem to be on stilts.
The highlight of our visit was hearing elk bugling, surely one of the world's amazing sounds.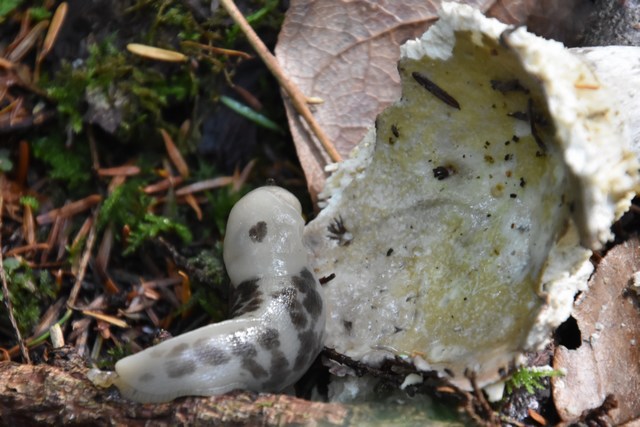 looks like the salmon run has started, but we have no idea what took the big bite.
---