Going south in California

Salamander
Sun 6 Oct 2019 19:35
This did not provide the scenery we expected
Mount Shasta

Due to the many forest fires and road closures we didn't manage to visit one Californian National Park last year and this we wanted to rectify: the reason we were heading south via California.
We planned to walk up Lassen Peak first thing as this walk was the only serious one we had planned. Our first job was to assess the amount of snow and ice on the trail, as 2.5 miles up and then 2.5 miles down a mountain is not easy if the trail is very icy.
What a lovely walk, although slippery in places you could always manage to step in deeper snow with less slip. The top was freezing cold, but magnificent views all round. 3 lovely Americans hid behind a rock with Caroline so that Murray could take a 360 panoramic photograph.
On the way down at about 9000ft hundreds and hundreds of tortoiseshell butterflies appeared; technically a dispersal, not a migration as they don't follow a fixed route. The ravens gather round as the butterflies are an easy (but small) nutritious snack. Every so often the butterflies land in the snow for a drink of water. The large numbers mean you can hear the sound of butterfly wings.
Bumpass Hell trail was our next stop and led to a mini Yellowstone hydrothermal area. So, all in all a lovely park, but crowded.
A bit of a walk uphill, people in for scale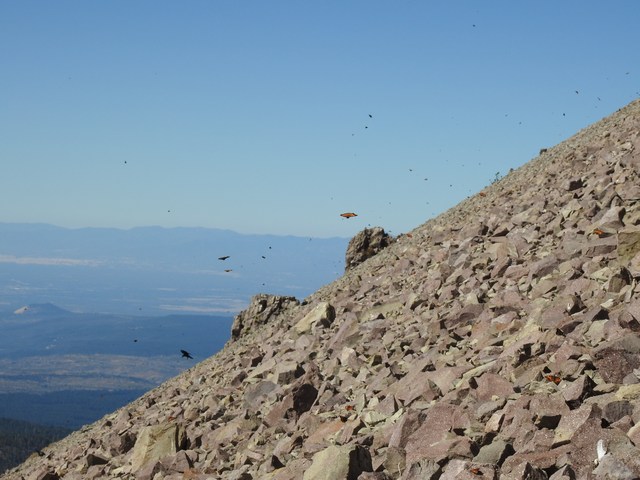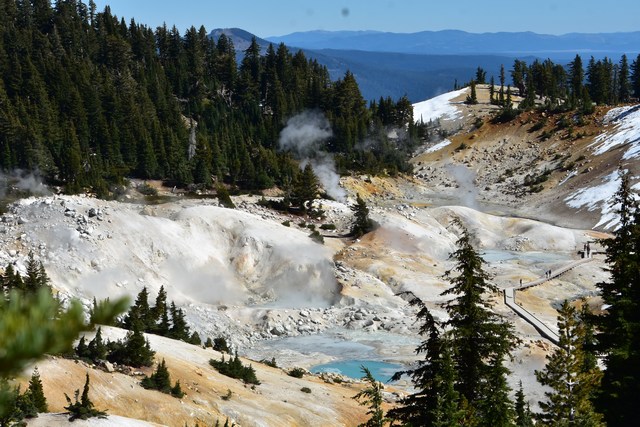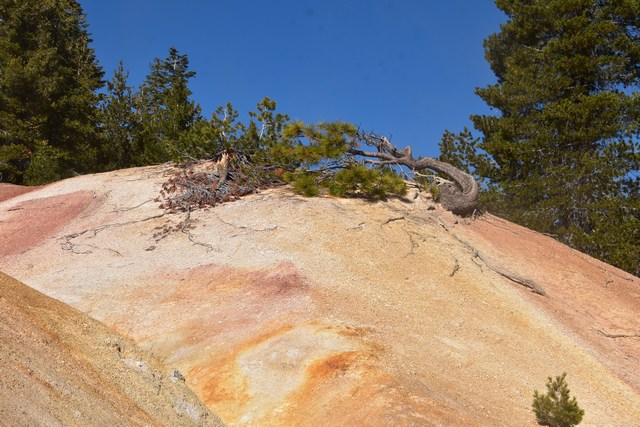 ---