Australia - Warrawong

Salamander
Wed 2 Feb 2011 08:53
It all started so well; Darcy dropped us off at the airport, the airline served Caroline the pre-booked GF meal as we watched films on the on-time flight. Then we arrived at Adelaide airport and met the cute quarantine sniffer dog, trained to sniff out any foodstuffs. Caroline's handbag failed the sniff test! She was made to drop the handbag on the floor and we were both forced to step to one side. The customs lady then put on her latex gloves and we began to wonder what would happen next. Caroline's handbag now has doggy drool on it and the officer thinks it smells of incense! After a few minutes of questioning, trying to work out what the dog picked up on, we are free to leave.
A great start to watching Aussie wildlife; even where we are staying has flocks of cockatoos and parrots, squawking like mad. We went to Warrawong Wildlife Sanctuary, where some are rescued orphans or albino, etc and some, such as the Koalas are free to come and go. Some of the weird and wonderful are pictured below. We visited during daylight and returned for the guided night walk.
Murray-Darling turtle (yes really!)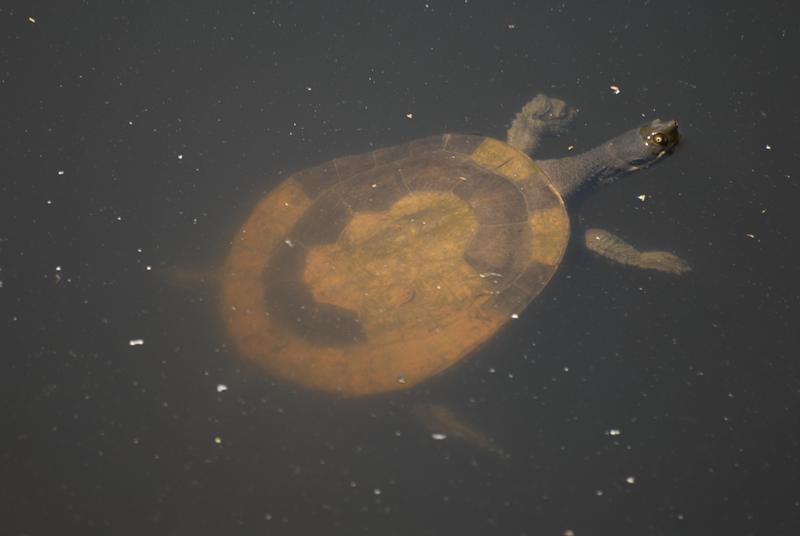 Black Swan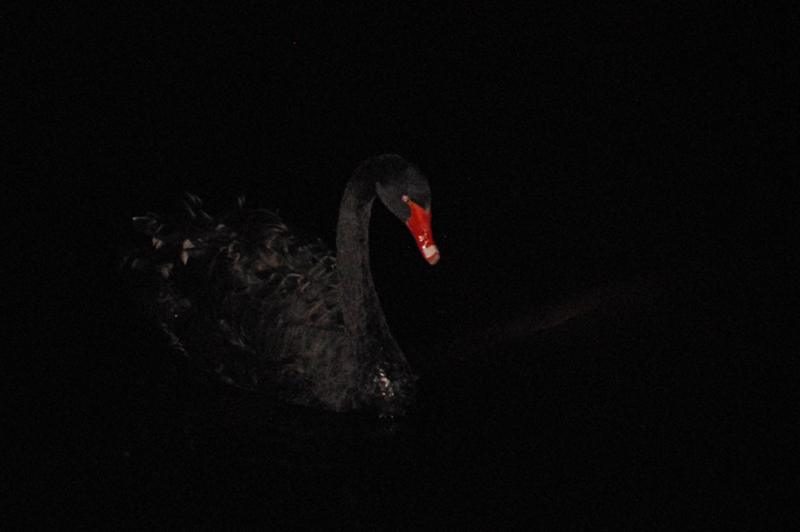 Marsupials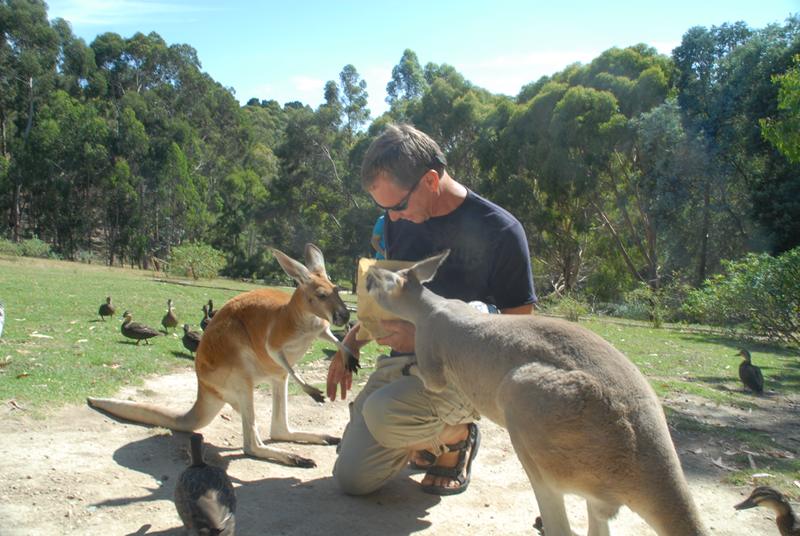 Platypus
What could be more Australian than watching a swimming Platypus, while listening to Kookaburras?
---