Dominica - mainly for fish lovers
Prince Rupert Bay has about 60 boats anchored – last time we were one of 2. Other boats are on moorings. Big Papa died last year and his restaurant is crumbling into the sand. The road has lots of cars, not just one man with a big knife. Building work is everywhere and there are about 30 restaurants in town.
Underwater is much recovered from the last hurricane with plenty of pretty coral and wild life. We saw the biggest barracuda ever, lionfish invaders unfortunately (now on menus everywhere) and much else native to the Caribbean.
Dominica anchorage
spot the fish
cleaner fish station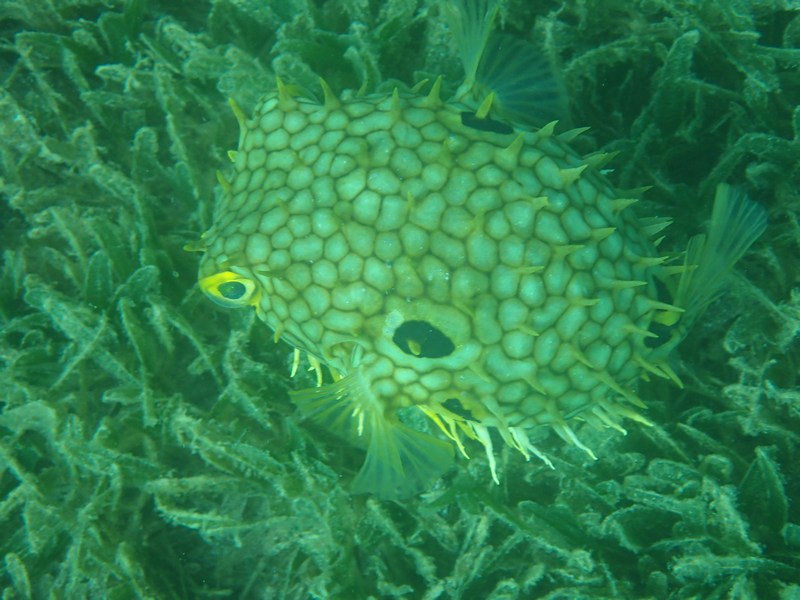 puffer upset by something (not us, there was a 5' barracuda)

cuttlefish feeding
---