Picton

Salamander
Tue 21 Dec 2010 04:51
Our last full day and we decided to make a leisurely drive for the ferry terminal at Picton. The numerous floods and landslips made this a good decision. A lot of cows were trapped and very unhappy as they desperately tried to find high gorund. The rivers had all burst their banks and were incredibly fast flowing with trees disappearing down them. We were thankful we were not kayaking today as the sounds had wind speeds of 90km/h. Our crossing back across Cook Strait might be interesting (reputedly the roughest stretch of water with a ferry service in the world).
A classic Kiwi workman shot, but the shorts are normally shorter and the boots bigger. Caroline believes there is a correlation between these.
FPU - yes, that is a Cogent car!
The road (after clearing!)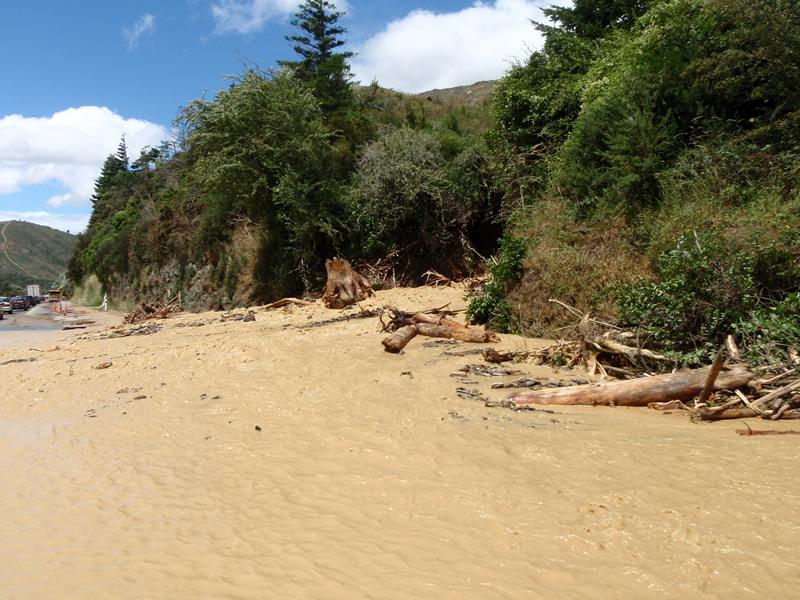 A seafood lunch at Nelson was special as we watched the sea lash up against the restaurant - from an inside table. A first for Caroline, she rejected a cafe as she didn't like the choice of several GF cakes and was sure to find better elsewhere. The next cafe had loads! NZ is fantastic for people on a GF diet - you are never made to feel that it is a problem, unlike the UK.
Once in Marlborough Sound we went for a 5 course degustation dinner menu at Herzog winery and blew our budget away. What a great birthday treat for us both. (One of the benefits of having adjacent birthdays!)
Nothing left but a return ferry journey and 8.5 hours driving to arrive back to Salamander at 3.00am. We need a holiday! (Fortunately we're off to Steve and Vicky's with Darcy and Nicky for xmas!)
---