Joshua Tree National Park

Salamander
Fri 10 Aug 2018 19:12
All day long it has smeeled like rain is coming and we have had a stupendous lightning storm. Finally, 2 hours after the lightning started a deluge of rain pounds through the park. The air afterwards is cleaner and easier to breathe, hence an RV wash day.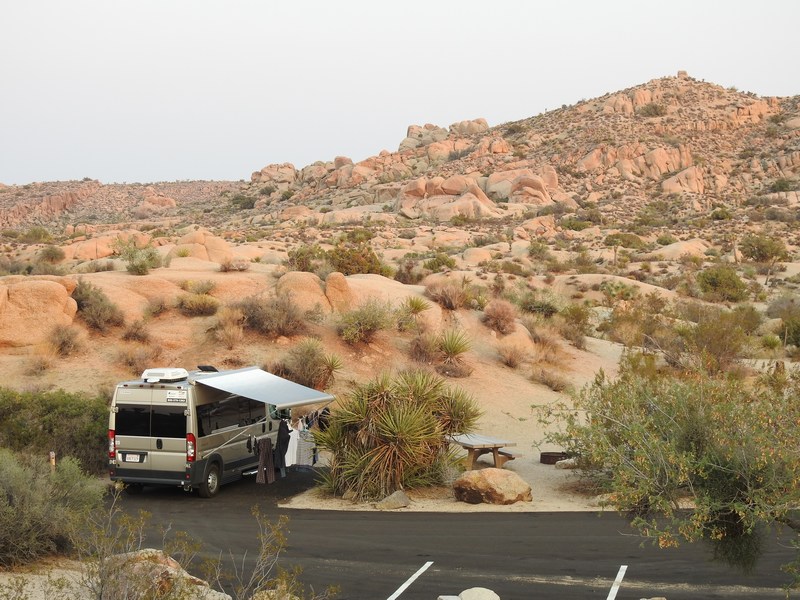 Wildlife visits us as a jackrabbit sits inches away and a hummingbird pops over to look at his own reflection in the van mirror and a zebra tailed lizard flits past the front of the RV.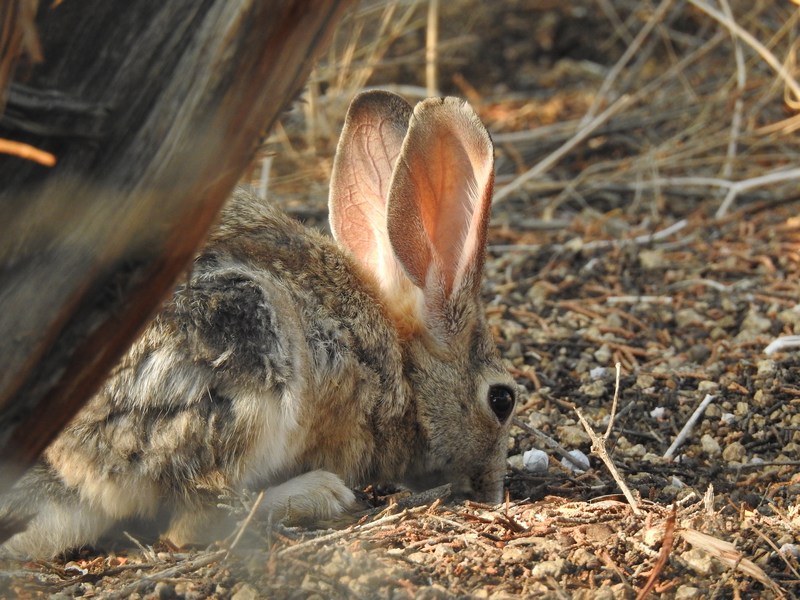 We are off to Skull Rock trail and Jumbo Rocks as we are staying in the lovely Jumbo Rock camp. Daytime temperatures are much higher than the cold rain of last night. In Joshua Tree everyone looks at the night sky. Even with Californian pollution the Milky Way is visible and every night of our stay has meteor showers.
The campsite
---