The Haitians

Salamander
Fri 2 Mar 2018 19:51
Few people visit this poor country and it has no real infrastructure for tourism. Those who visit time and again become god parents to local children, set up community projects or just find some way of helping. With little hope of a job, especially in Ile a Vache, the locals are very keen to help for $10 a day. We found it hard to say 'no' as there is so little employment here. However, mangoes, coconuts and fish mean that we have seen no-one starving.


Felix came over to invite us to his restaurant for a meal, but it was the same menu as the night before. As we couldn't say no, but didn't want to go out, Caroline suggested a compromise. First time ever, we agreed on grilled lobster, plantain, fries and rice with beans which was to be delivered to our boat at 6pm. The food was excellent as we sat on deck, drinking wine, eating lobster and enjoying the starry night. Does life get any better?
The visit to the mainland town was interesting. The rubbish along the shore is shocking and of course there are pigs rummaging around. We caught the only 'ferry' with a big engine, which around here is 75hp. The open boat was completely full, the lady opposite Caroline was breast feeding her baby who was 1year 4 months and had never eaten solid food. On arrival, it is too shallow for the ferry to get to shore and there's no dock available, so you transfer to a smaller boat and pole in, but to save the customers getting wet feet the last few metres are by piggy back ride.
The people here seem happy and relaxed and we never felt in any danger. Even locals here, though, are wary of going to Port-au-Prince.
It is impolite here to take photos without permission and if you take out a camera it can cause alarm. There were some great shots we would have loved to have taken, but did not, snatching just a few by firing from the hip.
Talking to a regular visitor who set up a project to bring water to the village, it gets weirder here the more you visit and they were in their 8th year of visiting.
The island has a luxury hotel and the president was there today for a meetting on sustainable tourism. On the other side of the island locals have taken all the sand and many rocks to use as building materials. With no electricity and rubbish everywhere, what does sustainable tourism even mean?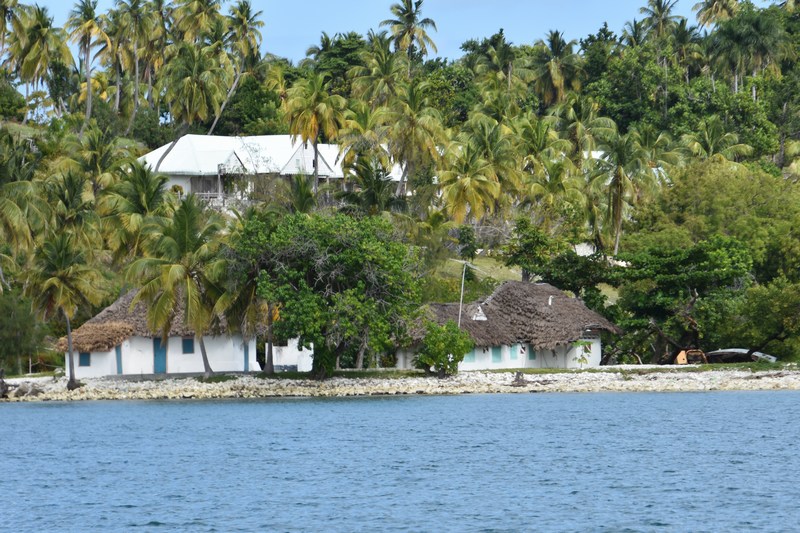 ---